When you find yourself most of the way down south in Patagonia with a rental car, many people will tell you that you must either go to Ushuaia or Torres del Paine National Park. In all of our minds, getting to Chalten on this trip was more of a Patagonian ski experience than we could have asked for. Of course there is always more, and the incredibly famous peaks of Torres del Paine beckoned us like the mythical sirens of Ulysses.
We had almost no information on skiing there, and our Chalten friends gave us little more than, "Yeah I think there could be skiing somewhere around there." We knew there were at least small glaciers, and with its location further south than us, we were sold at making a go. After coordinating our rental car permit to allow us into Chile, and seeing a better than marginal forecast (which is relative in Patagonia), we were back to the pampas heading further south. Dreams of skiing long pow runs in bluebird skies below the famous towers gave us all the motivation we needed to get back behind the wheel of the Pampistador.
From Chalten it took us about six hours to the border. We rolled the dice and took a much smaller border crossing at Cerro Castillo, instead of the bigger one that takes you to Puerto Natales. We were tying to save on kilometers because we were already way over our limit for the rental car agreement. This crossing took us to the smallest border control I've ever seen and many kilometers of dirt road through no man's land between Chile and Argentina. Getting the car into Chile almost proved to be a road block because we didn't have the necessary insurance for our car. After much sighing and consideration from the Aduana (customs) officer, he decided to let us through because we were only going into Chile for 3 days and traveling on a 90km section of dirt road between there and the park. Alas, we were back at it and on our way, but not after being forced to food shop in the tiny tourist border town of Cerro Castillo with a minimal selection and a cost at 5 times the norm. (Words of wisdom to future travelers: do not trust your food needs to this town, you will leave moderately depressed).
The 90 kilometers of dirt road took us through an empty park entrance and to the vicinity of our trailhead. During off-season almost everything is closed down here. An area that is clearly set up for many tourists resembled an abandoned ghost town. We saw a few lights in the distance and wanted to seek out information on our proposed ski route. We were pointed in the direction of a man named Victor to talk to. After battling through slurred Chilean Spanish, we left with (unbeknownst to us at the time) sandbagged information on a place to stay up at one of the refugios, and reassurance that we could camp anywhere that night at the trailhead.
Since we had no previous information on if and where we could ski in the park we were totally relying on a map of the area. Most of the maps we have found in South America are difficult to use for route planning because of the poor scale. 25 meter contours leave plenty of room for a substantial enough feature to block a route through. Our anticipated plan was to try and go light by leaving our heavy tent and just bringing sleeping bags. This seemed reasonable with the presence of two refugios; Chileno and Cuernos that we were hoping to sleep at for free because of the off season. Between these two we were planning on walking up to snow and traversing under the Torres and through a small pass and down the south facing Valle de Bader, until we were forced back to dirt walking down a steep hillside towards the Refugio Cuernos. We anticipated an unfavorable ratio of dirt walking to skiing due to the low elevation of the refugios and trailheads, but we have become accustomed to that.
We met several people along the trail while hiking to Refugio Chileno; a common route for most visitors. We were already pretty uncertain of the prospect of skiing because of the high snow level, and this was furthered by all the people we ran into. There are few interactions more demoralizing than coming upon someone who is on the verge of uncontrollable laughter and asking us in Spanish, "¿Dónde van a esquiar?" (Where are you going skiing?) We explained what we were hoping to do and everyone responded, "No hay mucha nieve." We remained confident in our interaction until it was over, and then sunk into doubt about what we were trying to do without any information telling us it was possible.
Regardless of what minimal amount of snow or contrived skiing lay ahead we pressed on towards the Torres in hopes of a different perspective. Once we landed at the refugio, the keeper told us the same story about the lack of snow and said we could not stay at the hut. Now we were left up the trail without a tent in the unpredictable weather of Patagonia. We remained optimistic that we could make it work with a couple nights out with our Eddie Bauer Dry Down sleeping bags. Another roll of the dice. We hiked the rest of the way to camp, dropped our heavy bags and ran up to the mirador to see the snow level (or lack there of) for ourselves.
The feeling of seeing something that you have only previous seen in pictures and postcards has been a common theme of this road trip, and the remarkable Torres del Paine were no different. We first reveled in the clear view ahead of us and having the whole place to ourselves, and then noticed the relative lack of snow compared to what we had anticipated for this time of year. Our optimism had sunk slightly when there was a substantial bergschrund blocking the gully up to the pass we were hoping to go over. We scouted around to find a strip of snow that would take us past the massive moraines up to the glacier below the towers. After an hour or so clouds moved in and obscured the rock faces, and we ran back down the trail to camp.
After making it through one of the two nights without a shelter we schlepped our packs and skis up to the snow near the mirador. We skinned for an hour until getting to just below the glacier and had a clear look at the route. After much hemming and hawing about whether it would go and what the other side would be like we decided to forego our plans to traverse under the Torres and under the Cuernos and ski in the upper basin.
We stashed our overnight gear at the giant split boulder that looks like a common bivy sight for climbers and headed up the glacier towards a skinny couloir between Torre Sur and Torre Central. As with most places we have been on this trip, the scale down here is really hard to grasp, and I haven't had to crane my neck as much as I have looking up at these towers. We were stoked regardless of our change of plans.
After reaching the col between the two towers we scrambled around and reveled in where we were and dreamed of coming back with a rope, a rack, and a readiness to suffer. Then we strapped in and dropped into a beautiful couloir in boot top powder. No need to suffer (unless you count the day of dirt walking with skis on your back, with people laughing at you).
We bivied out under a mostly clear sky with the most beautiful view we've had camping yet. It seemed that we were going to be able to dodge a bullet by coming up to the Torres del Paine sans shelter in the late winter. The next morning we woke up at first light with our sights set on a north facing couloir that stretched out just above camp directly across from the towers. We booted up 1000 meters of frozen spring snow in between two cloud layers. One lay below that stretched out as far as we could see that rose and fell throughout the morning like an ebbing and flowing tide.
We threaded the needle of snow patches back to the bivy boulder and packed up our stuff to head back down to the car. With the potential for parrilla libre (all you can eat carne asada) back in Calfate, Argentina, the all too soon dirt walk was not as dismal as it could have been. We rallied down the trail to the car, left the park and drove to the border. The Aduana officer waived us through and we arrived at a pitch black and empty Argentinian border post. After a few "¿Holas?" We heard a voice from the darkness. Soon we were back in the pampas motivated by endless steak at midnight.
Unfortunately the parrilla libre myth was just that and we had to settle for a more-than-we-could-eat pile of grilled meat at another establishment. I still will never get over meals of grilled meat and red wine in this country. The best recovery meal? Maybe.
Next, two days of pampa shredding Ruta 40 as we make our way back to Bariloche to figure out our next moves. Another dream becomes reality and we drive north with a satisfied but bittersweet feeling of our time in southern Patagonia.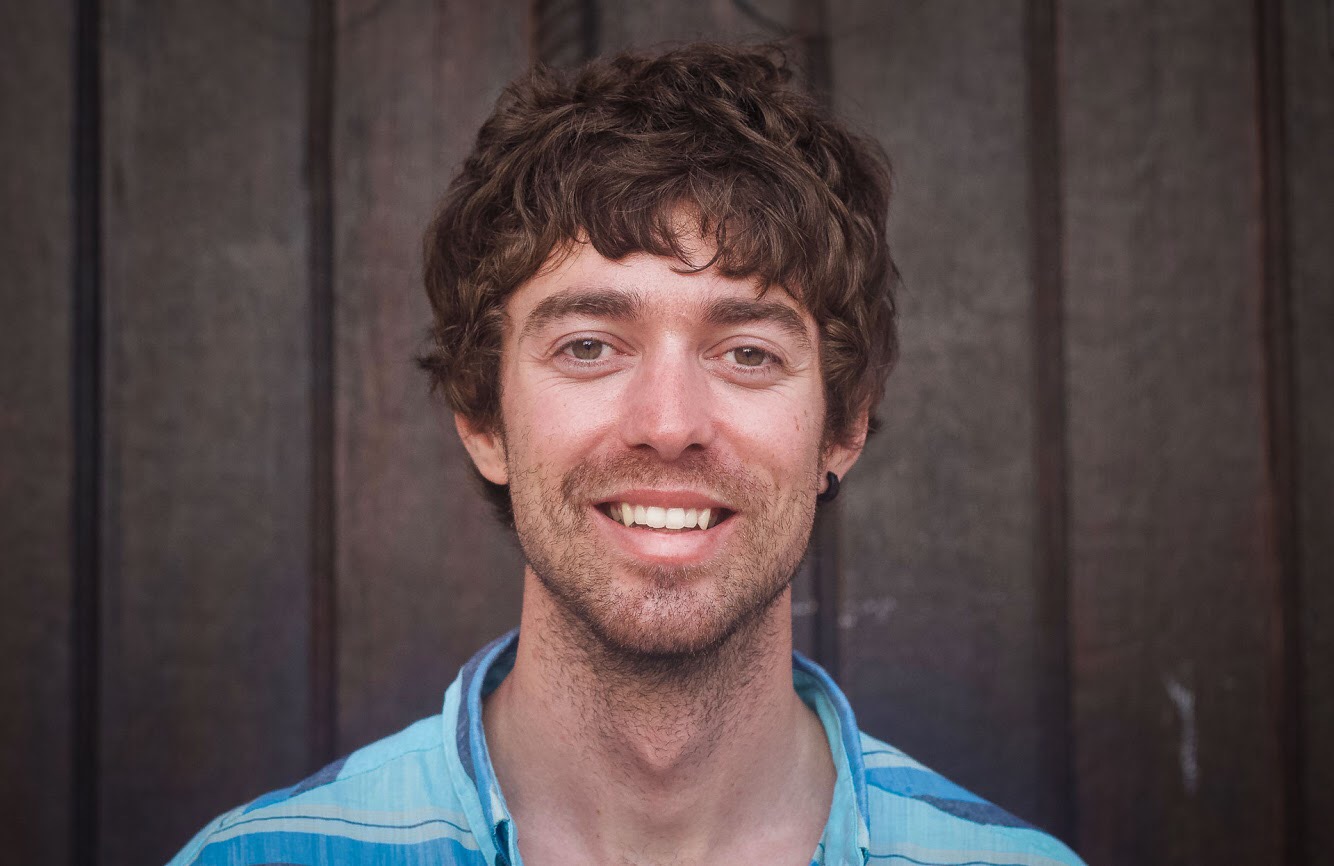 Jonathan Cooper ("Coop") grew up in the Pacific Northwest and has been playing in the mountains since he was a teen. This was about the same time he made the fateful decision to strap a snowboard to his feet, which has led to a lifelong pursuit of powdery turns. Professionally speaking, he has been working as a ski guide, avalanche educator, and in emergency medicine for over a decade. During the winter months he can be found chasing snow, and passing on his passion for education and the backcountry through teaching avalanche courses for numerous providers in southwest Colorado, and the Pacific Northwest. Similarly, his passion for wilderness medicine has led him to teach for Desert Mountain Medicine all over the West. If you're interested, you can find a course through Mountain Trip and Mountain West Rescue. In the end, all of this experience has merely been training for his contributions to the almighty WildSnow.com.