It's been almost a full ski season of testing my "hardboot" system for splitboarding, and I've been asked countless times, "Well, how does it ride?"
My hardboot rig: Phantom splitboard binding and Dynafit TLT6 Mountain ski boots with Custom Ready (CR) liner.
I put the system through the wringer: everything from resort laps, big ski mountaineering lines, wiggling hippy powder turns, and long up-and-over tours. There are still a couple of months of spring skiing ahead, and I'll continue testing. Overall, the use of Dynafit TLT6 boots for splitboarding has numerous pros and a few potential drawbacks for both touring and the downhill.
For clarification, this review focuses on the boots for splitboard touring and riding.
What I've been testing: Dyanfit TLT6 Mountain boot with a modification to the ski mode plate (check out a previous post here). The boot has a BSL of 297mm (size 27.5), with a stock liner. I have not used the removable tongues for riding.
The boots and the fit:
Transitioning to ski boots from a soft, cushy, overly comfortable snowboard boot (as I hear so often about why people snowboard), was actually easier than I anticipated.
There are countless AT boot options out there, so why the TLT6? Well, the TLT6 is a somewhat soft ski boot with phenomenal touring capabilities. Sounds like a terrific boot for modifying to the single plank descent.
For better or for worse, Dynafit boots are notorious for their fit. They either fit or they are atrociously tight and uncomfortable. So in terms of choosing the right AT boot, start with fit and remember that some discomfort can be eliminated with boot fitting.
Fortunately, Dynafit boots fit my feet pretty well, as my foot is on the narrower side of the spectrum. I did have to punch out one of the toe boxes to relieve the squeezing pressure between my big and little toe. It didn't take much, and has almost completely resolved any discomfort. Boot fitters can do amazing things, and AT ski boot shells and liners are highly adjustable compared to softboots. Note I did use the Dynafit CR liner, which is much less heat moldable than their CL liner, but seems to be denser.
The low profile nature of the TLT6 is a huge positive in terms of agility. The boot I have is the perfect size for moderate temperatures. I am using the Custom Ready liner and I have no extra room, which is good for fit and comfort, but bad for situations where the temps drop.
One of the first things I noticed about ski boots is how cold they are. We haven't had a particularly cold winter in the Colorado San Juans, so I've been able to avoid any major problems, but I definitely had a few days where I was caught off guard by cold feet — a problem I didn't encounter often with my softboots. When I head to northern latitudes for any extended expeditions, I'll absolutely want to up the shell size to accommodate a thicker, warmer liner along with a bit more toe room for circulation. A potential issue with a bigger shell is the introduction of toe drag while descending.
Modifications:
There are a number of obvious modifications that people do to these boots to improve riding performance, and a few more obscure ones that I've seen as well. My philosophy was to modify one part at a time and see how the performance changed and decide if I needed to do additional mods. There are a number of articles and posts written about AT boot modifications for splitboarding, and I'll shed light on my experience thus far and the pros/cons of what I've done. A lot of this comes down to personal preference, and how far you want to take it.
A benefit of the TLT6 is the relative simplicity of modifying the ski mode lock mechanism (one of the most common and necessary mods to an AT boot if converting to snowboard). I've heard of people who don't mod the ski lock mode and just leave the boot unbuckled and loose, but in my opinion this doesn't work well because the locked out flex keeps the ankle from rotating aft, and acting like a highback on a softboot binding.
All I have done to my TLT6's is file out the plate that the buckle flips into for ski mode. This modification allows the boot to flex forward in ski mode, but not back, thus giving it a more calculated flex and softer feel. So far this mod has satisfied my needs for the most part. There is enough rotation and flex in the cuff to make the descent feel natural and similar to a softboot for riding.
Other common modifications have to do with removing the power strap, and trimming the cuff height. I like the power strap, as it feels more secure while in tour mode and helps keep the boot from being too floppy. In terms of the cuff height, I have heard that some people get pressure points in their shins, and cutting down and rounding off the edge can help. Similarly, cutting down the cuff can help with lateral flex that some riders prefer, but I have not had a need for this.
Overall, modifying an expensive pair of AT boots can be intimidating, and my suggestion would be to do the important ones to gain the performance you're looking for, and approach the more obscure ones as you find the need. The Dynafit TLT6's appear to be one of the most straightforward AT boots to mod. An additional benefit to the only mod I've done, is that if I wanted to restore the boot to it's original ski performance, I would only have to replace the small aluminum plate in the cuff. Commenters: if you have additional mods, please share them here with your reasoning behind it and how the performance changes.
Performance:
So how does it ride? As I've mentioned, I have experienced numerous benefits to a modified AT boot for splitboarding, and a couple of situations where I've noticed some drawbacks.
The uphill is where I experienced the most benefit. The cuff range of the TLT6 in walk-mode is a game changer. My stride while skinning on flat terrain is efficient and enhanced with a walk-mode. The lovely gift of spring touring dirt walking is quite pleasant in this boot, and almost feels like a tennis shoe, and even better than my soft boot (which surprised me).
The low profile of the TLT6 shell is agile and accurate while scrambling on rocky ridges or through 4th class terrain. This is partially attributed to the mountaineering style sole of the boot with a slight rockered shape. The lateral rigidity of the cuff has been beneficial while side hilling in icy and firm conditions. This is a place that current softboots are lacking.
I've also found the TLT6 to be durable throughout several tours that involve kicking steps in firm snow and shallow rocky conditions. This type of situation can destroy softboots and does not provide much protection to the foot. A huge positive is the ability to take a fully-automatic crampon, which provides a greater level of security than a strap on or semi-auto 'pon on a softboot. Our skier friends know, the TLT6 is a good AT boot for the uphill, where we can all relate.
The downhill is the big question mark in terms of performance. There is so much personal preference in this realm that will need to be taken into consideration. Overall, I like them. The modifications provide a calculated flex that is consistent. It is enough flex to make the riding feel secure but still maintain the flow and fluidity that we love and are committed to as snowboarders.
Hardboots make the board much more responsive, which can take some getting used to, and that is why I suggest riding on the resort in them during the transition. Although I have generally positive feelings, the TLT6 is a high performance boot, and at times it is too much boot for the conditions.
For example, in heavy and variable mank conditions with some firm chunder (wow that was a string of buzz words), the boots don't provide the same level of dampening as a soft boot does. This is good for charging through the mank, but can also cause interesting pressure that can have negative effects. Overall, I have not noticed any significant negative effects of hardboots for the downhill, and I prefer them for the time being.
Pro's
Lightweight (size 27.5 weighs in at 1234 grams with liner/ 944 grams without liner)
Lateral rigidity for sidehilling
Cuff range in walk-mode (60°)
Removable liner
Durability
Low profile and agile
Fully automatic crampon compatible
Security in kicking steps
Easily modified depending on preferences
Moldable shell
Strange looks and constant questioning from fellow splitboarders/skiers
Con's
Difficult fit for various foot shapes
Custom Ready (CR) liner I got with these boots is minimally heat moldable, other liners available.
Less dampening in certain conditions
Cold potential
Strange looks and constant questioning from fellow splitboarders/skiers
Shop for Dynafit ski boots here.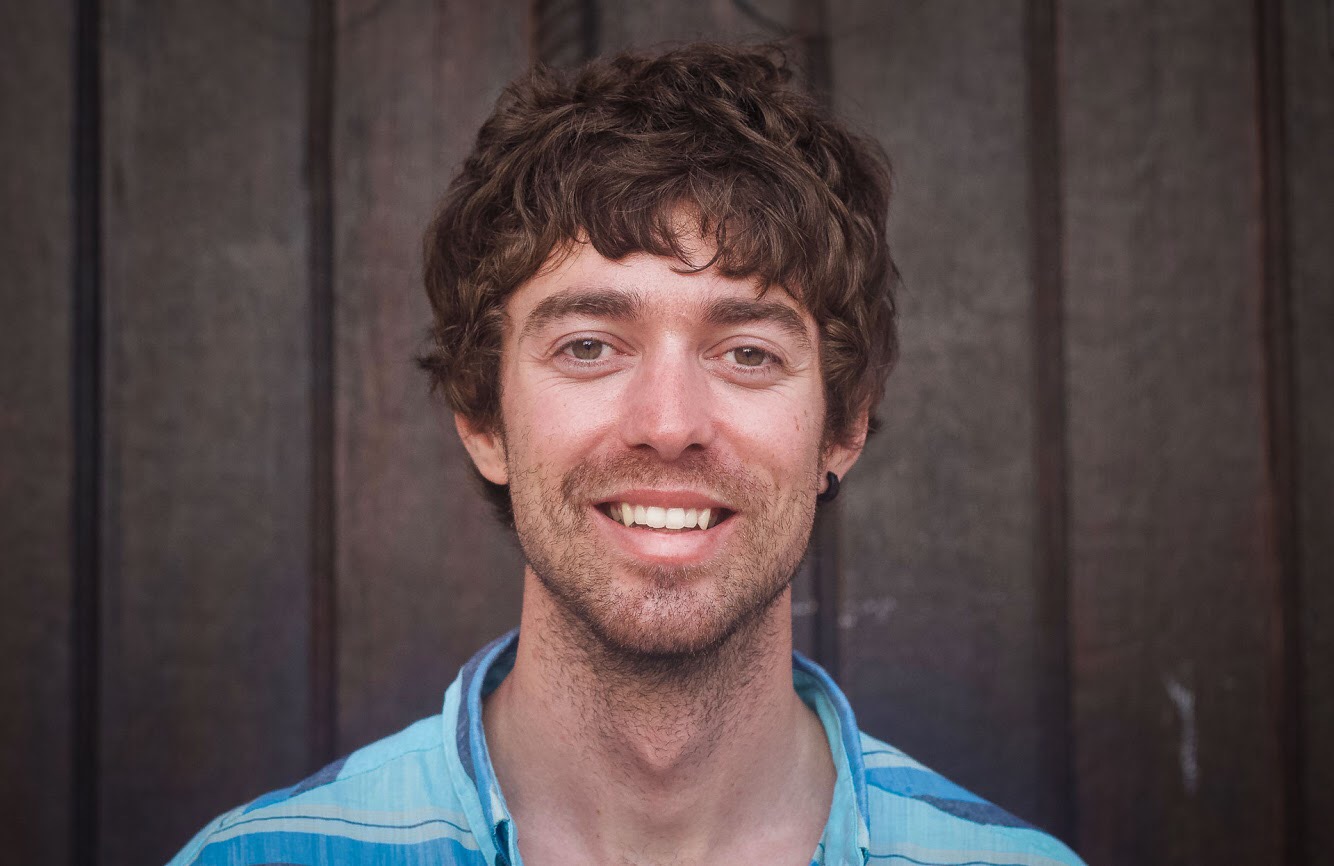 Jonathan Cooper ("Coop") grew up in the Pacific Northwest and has been playing in the mountains since he was a teen. This was about the same time he made the fateful decision to strap a snowboard to his feet, which has led to a lifelong pursuit of powdery turns. Professionally speaking, he has been working as a ski guide, avalanche educator, and in emergency medicine for over a decade. During the winter months he can be found chasing snow, and passing on his passion for education and the backcountry through teaching avalanche courses for numerous providers in southwest Colorado, and the Pacific Northwest. Similarly, his passion for wilderness medicine has led him to teach for Desert Mountain Medicine all over the West. If you're interested, you can find a course through Mountain Trip and Mountain West Rescue. In the end, all of this experience has merely been training for his contributions to the almighty WildSnow.com.