Patagonia is a brand with a widespread presence in the outdoor world — always with deep roots in the mountain sports from alpine climbing to trail running. The line separating alpine climbing and backcountry skiing/riding is becoming increasingly blurry. Patagonia's response to this trend is to come out with a new line of outwear that blends the sports, to create technical outwear for backcountry touring along a spectrum.
The spectrum ranges from "lift-accessed backcountry missions" to "pure alpine inspired missions." Much of their current outerwear has been specifically designed for either/or, but obviously many of us have been using it for the range of activities anyways. The Backcountry Touring Line has many features of Patagonia's alpine climbing line mixed with the features that pure snow-sliding enthusiasts want as well. During our Cooke City trip I had the opportunity to test every outwear kit combination (except the Super Alpine). Although it was a single day test on each kit, I can speak to fit, fabric functionality, and my overall opinion on the layers.
There are a lot of pieces of outwear to look at here, and my goal is to end this with my recommendation on the one kit in the quiver that will work across the board.
Weather during testing: Over four days of testing, we had single digit temperatures and windy conditions up high on the first day. The following daytime temperatures increased to the mid-teens to upper 20's. No precipitation and mostly clear weather with consistent ridge-top winds.
Reconnaissance jacket and pants –- all-day wearable softshell
The Reconnaissance jacket and pants are made of a double-weave softshell with a bit of stretch. The jacket has the 3-layer waterproof fabric H2NO on the hood, shoulders, and forearms. Similarly, the pants have the same softshell fabric in the crotch and they are paired with the H2NO fabric in the lower cuff, and outer/upper thighs.
Features I like:
Rear vents in the pants along the hamstrings (great for steep snow climbing and dumping heat).
Fabric is super breathable, and I am finding myself comfortable wearing it all day long, on the ups and downs.
Jacket and pants have good waterproofness – obviously only a limited testament to that so far.
Good fit for touring and free riding, especially over boots (even for the skiers, this was common feedback).
.
Cons:
I like bibs, and I wish that the Reconnaissance pants had a low softshell bib for added protection.
.
Kniferidge jacket and pants – alpine fit softshell outwear
This is meant to be a skiing/snowboarding version of Patagonia's current Knifeblade series meant for alpine climbing. Kniferidge jacket and pants are made of a 3-layer stretchy Polartec Power Shield. Translation Wilco? More weather protection than the Reconnaissance kit, and in my opinion less breathable. The big difference with the kniferidge is the overall fit. The material is quiet and incredibly comfortable, providing a lot of protection for the right environment.
Features I like:
Quiet, comfortable fabric – great for the sneaky approach/descent
The pants have a low bib, and a drop seat venting system – functional and well-designed.
Minimalist on the pockets – overall lightweight design.
Jacket has a great fit
Great weather protection
.
Cons:
Cuff fit around boots – I was okay around my snowboard boots, but many of the skiers in the crowd voiced that the cuff did no accommodate open buckles for touring. Also, lack of internal gaiter could potentially be a problem during boot packs, that being said, there is a draw cord attachment that solved the problem. Overall, just too tight on the boot cuff.
Fabric is a bit warmer on the uphill and I found myself having to remove it due to overheating.
.
Refugative Jacket – lightweight 3-layer Gore-Tex protection
The Refugative Jacket is made of a 3-layer Gore-Tex fabric with a new Circular-Knit backing. The combo of the 3-layer and the C-knit backer makes it lighter and more breathable than Gore-Tex Pro-shell. Think of it as the middle ground between Gore-Active and Gore-Tex Pro (significantly more durable than Gore-Tex Active though). This jacket has a quiet feel and is very lightweight and packable.
Features I like:
Overall fit – not too baggy, and not too alpine – just right?
Incredibly lightweight (standby on the exact weight info) and packable. A great "just in-case" shell for spring ski tours, or sunny weather winter tours.
High pockets to accommodate harness use
Comfortable!
.
Cons:
Cannot fully attest to overall durability against tree-bashing and your buddy stepping on your shoulder with his crampons.
.
Pow-Slayer jacket and bibs –- storm skiing in the Pacific Northwest
The Pow-Slayer kit is your classic 3-layer Gore-Tex Pro Shell fabric. Super durable, burly, and waterproof. The fit is definitely oriented towards free-riding, and less on the climbing side of things.
Features I like:
If sized right, has a good fit – comfortable through movement.
Venting on the pants is slightly set towards the rear and offers excellent venting when needed. Combats the all too awful "chimney-affect" after a night of too many IPA's
Has a drop-seat feature – all bibs should have this.
Large thigh pockets and smaller upper bib pockets.
.
Cons:
Fit is rather large. For example, all of my sizes were medium until the Pow-Slayer kit. I am 5' 11'' around 160 lbs and the medium jacket had me swimming. That being said, I am okay with the medium pants – just not for an outing that involves climbing in crampons.
Gore-Tex Pro is loud and crunchy feeling – was an adjustment from the comfort of the softshell fabrics.
.
Snowdrifter packs – 20L 30L and 40L
Patagonia's Snowdrifter Packs are functional and effective as day-tour, overnight or ski mountaineering packs. I had the opportunity to use the 40L and there are several features I like about it. All of the packs feature a dedicated rescue tool pocket, large zipper pulls, and a relatively minimal design. Additionally, all packs have an ice axe carrying sleeve, and vertical, A-frame, diagonal ski carry options. The 30L is the only pack with a back-panel access.
40L features I like:
Side-panel access for ease of gear retrieval
Dedicated rescue tool pocket
Multiple and well-designed ski carry options
Removable frame and lid
.
Cons:
Would be better designed with 2 side panel access zippers
Frame would be better if it was moldable
Overall – I think this will be my goto pack for short spring ski mountaineering trips. It carries well and has all the features I would be look for.
Overall
Feeling overwhelmed with so many options to choose from? Yeah I was too. Here are the questions you have to ask yourself: what climate do I spend most of my time in the winter? Am I strictly backountry touring, accessing from a lift, or am I primarily climbing technical routes for descents? I hope that with answers to those questions, the decision is relatively easy.
If you're thinking it is unreasonable to add all of these pieces to your outwear quiver, than here is my personal opinion on what is the best combo. The combination of the Reconnaissance pants and jacket with the Refugative jacket for added protection from wind and precipitation are what I would consider the ultimate outwear quiver. With that said, there are drawbacks – mainly the lack of a bib. My personal experience with the Kniferidge kit was that it was too narrow of a fit – mostly a style preference – otherwise that may be the choice with the Refugative.
All of these items will be available for purchase at the end of September 2015.
Feel free to comment below with any further questions.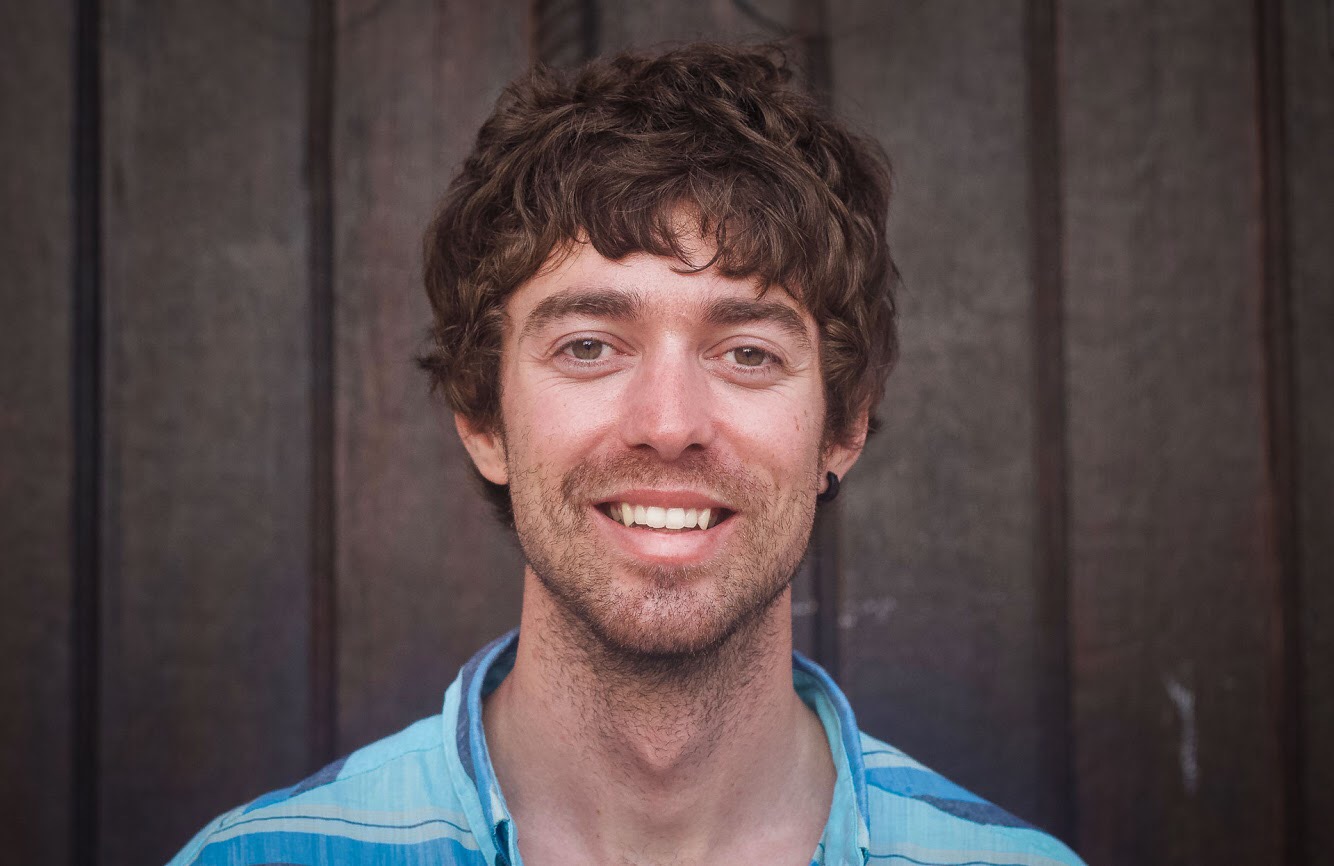 Jonathan Cooper ("Coop") grew up in the Pacific Northwest and has been playing in the mountains since he was a teen. This was about the same time he made the fateful decision to strap a snowboard to his feet, which has led to a lifelong pursuit of powdery turns. Professionally speaking, he has been working as a ski guide, avalanche educator, and in emergency medicine for over a decade. During the winter months he can be found chasing snow, and passing on his passion for education and the backcountry through teaching avalanche courses for numerous providers in southwest Colorado, and the Pacific Northwest. Similarly, his passion for wilderness medicine has led him to teach for Desert Mountain Medicine all over the West. If you're interested, you can find a course through Mountain Trip and Mountain West Rescue. In the end, all of this experience has merely been training for his contributions to the almighty WildSnow.com.