Views of Monte Fitz Roy on our arrival into El Chalten had us picking our jaws up off the ground and scrambling to figure out where to ski for the next eight days. It didn't take long and we very quickly began to realize how incredible the hospitality is in this town.
We were able to meet up with some long-time locals to pick their brains about where to start. Vicente, who is a local guide and teacher, invited us to his home. He pulled out a stack of maps and gave us valuable information on what to ski and how to get there.
A peak just east of the Fitz Roy massif was an obvious choice for our first foray of skiing in the area. Cerro Electrico would offer a view that "feels like you could reach out and grab Fitz Roy." Needless to say we were sold at that notion.
We packed our gear on the side of the street as we waited for siesta hours to end so we could grab a map at one of the local climbing shops before leaving town. We set out and drove 18 km of dirt road out of town (a mere joyride after two full days in the pampas) and stopped at the Electrico bridge that crosses Rio Electrico. It was suggested to us that we hike up the trail for 30 minutes and set up a tent in the forest. With our late departure time we decided to sleep by the car and go lighter in the morning. The "dew-nami" was fierce that night as we slept by the river and our sleeping bags were totally coated with a layer of frost (thank goodness for dry-down technology!)
From the little time I have spent in an Argentinian winter, it has not taken long to realize that approaches are not obvious and they will almost always involve a several hour approach on dirt and through thick bushes with skis on your back. Cerro Electrico was no different and we had everything from muddy trail to battle trees to icy boulder moves.
Within 45 minutes we left the summer trekking trail and headed up through forest and cow pasture slopes. We stopped for a moment in the sun and enjoyed the low lying clouds in the valley. With a snide remark, I said, "Are you guys beeping?" as we stood on a grassy slope. Skyler and I laughed and Louie had a look of "Oh sh?!". He realized that his beacon was back in the car in his other ski pants. Louie took off running back to the car to retrieve his forgotten item.
Skyler and I considered waiting but instead decided to head up and into the steep gorge above. The river gorge offered us opportunities to thrash through bushes, make moves on an icy V0 and continue up towards the snow. This eventually led to a narrow snow gully that finally granted us access to our skis and skins. The approach up to this point had taken nearly four hours just to start skinning, in the middle of winter, in Patagonia.
With skis off our backs and skins on we were gliding through ten centimeters of cold powder. This was a welcoming sign and a respite from the conditions we experienced at Refugio Frey. The stoke was high as we moved up through the lower moraines to the bottom of the glacier on Cerro Electrico. Without having any idea of the snowpack this far south we were eager to get our heads into a snow pit and see what was going on. Louie had caught up with us and together we moved up to a representative slope aspect of our route. As we made our way out of the shade of the surrounding ridge line we found a sun-affected, spring like snowpack down low. Although bummed that the skiing conditions may not be as good as what we had just skinned through in the south facing shade, we were happy to unveil a stable snow pack and a clear route up.
We decided to spread out and head towards a far ridge line to avoid spending time under seracs that showed recent signs of activity. We skinned up for the next couple of hours with the motivation of a mind-blowing vista that would leave us speech-less and pinching ourselves to remind us that we were really here.
The snow gradually changed from sun-affected spring conditions to a colder surface with several centimeters of low density snow. We were set above a sea of clouds looking east over the pampas that we had spent so many hours traveling through. While Chalten and the surrounding plains were under a cloud we were in bluebird skies and barely a noticeable breeze. We were feeling so fortunate.
About 200 vertical meters from the summit we made our way over to a slight saddle and found ourselves with the ever-so-promised vantage of the Fitz Roy massif. As each of us arrived separately the same statement erupted from our mouths, "I think this is the best view I have ever seen in my life!" Words cannot begin to describe the beauty that this mountain range holds.
We stood there in awe and wonderment for a while before forcing ourselves to continue making moves upwards. With a significant change in the surface snow conditions from our initial snow pit, we decided to get a closer look at the upper slope. After digging we decided at that point to ski a more conservative line off of the top due to a couple of new layers that were reactive and not present in our lower pit. We booted up the final ridge line and were not only greeted by more views of Fitz Roy but also the Patagonian Ice Cap out to the west. The dream was further being realized.
The ski down was the best run of our trip so far with 15 centimeters of fresh snow and beautiful light looking out over the endless expanse of the pampas. Face shots, hooting, hollering, and high fives were ever present as we periodically regrouped.
We were able to ride back down fairly close to where we stashed our shoes and began the somewhat convoluted descent through steep icy gullies. We bushwhacked our way down to the cow pasture slopes and found the trail that took us back to our car by the Rio Electrico. During our descent down clouds began to move in up high and completely obscured our view of Cerro Electrico. We were tired, stoked, and ready to find a place to crash for the night.
Fortunately, on our way out of Vicente's house the day before we met a man working in his yard who furthered the Chalten hospitality. Aristides works seasonally for Parque Nacional Los Glaciares building trails and maintaining park service structures. He told us to stay in his home while we were here in town. Little did we know when we arrived after Cerro Electrico that we would be offered our own fully functional house that he was building furniture for. To have a warm roof over our head during the following day of rain is a gift that we could never have asked for.
With a good weather forecast for the rest of our time here and an incredible community to be welcomed into, we are looking forward to exploring this area more.
Photos: Louie Dawson and Jonathan Cooper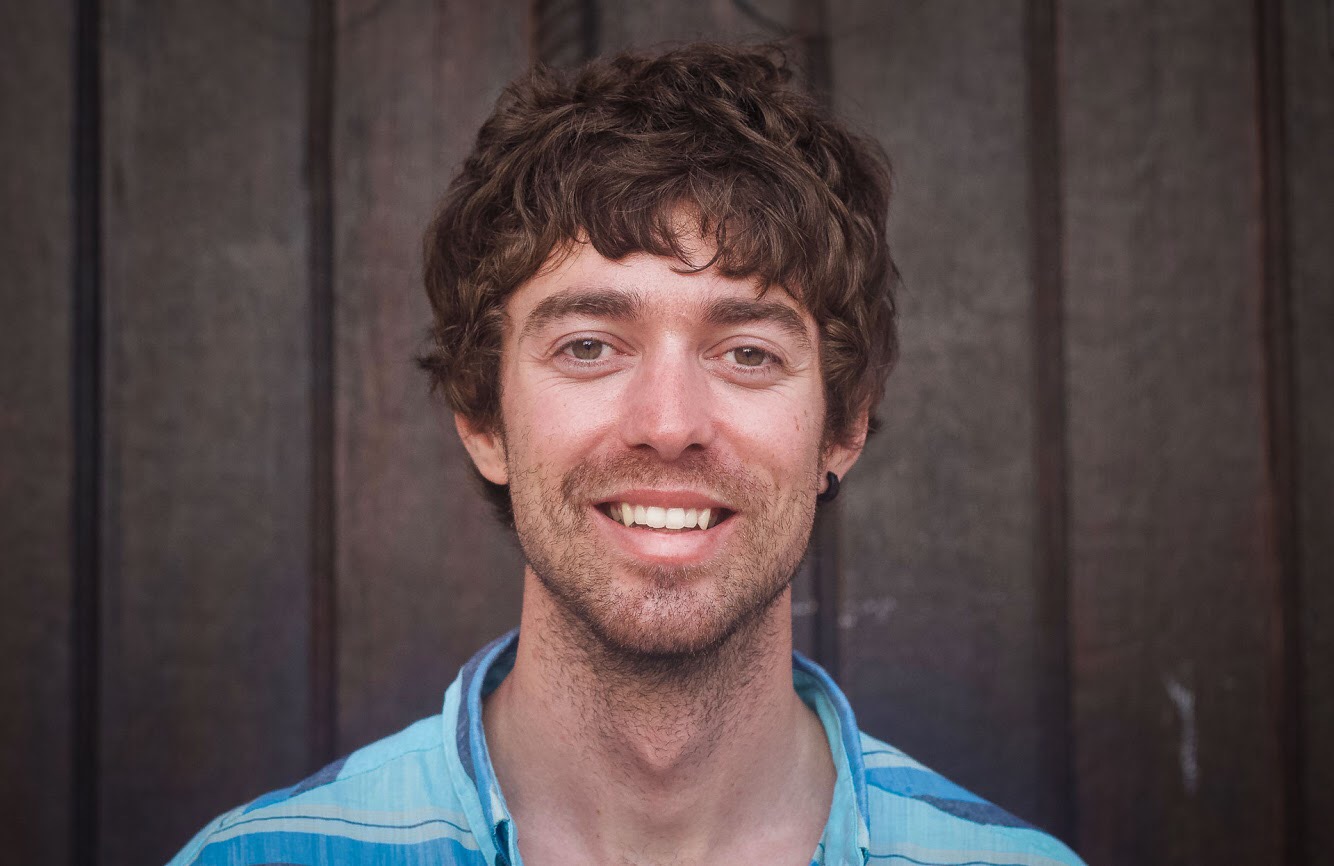 Jonathan Cooper ("Coop") grew up in the Pacific Northwest and has been playing in the mountains since he was a teen. This was about the same time he made the fateful decision to strap a snowboard to his feet, which has led to a lifelong pursuit of powdery turns. Professionally speaking, he has been working as a ski guide, avalanche educator, and in emergency medicine for over a decade. During the winter months he can be found chasing snow, and passing on his passion for education and the backcountry through teaching avalanche courses for numerous providers in southwest Colorado, and the Pacific Northwest. Similarly, his passion for wilderness medicine has led him to teach for Desert Mountain Medicine all over the West. If you're interested, you can find a course through Mountain Trip and Mountain West Rescue. In the end, all of this experience has merely been training for his contributions to the almighty WildSnow.com.