Phantom Link Lever: game changer in hardboot splitboarding
"Hardboots" or AT boots being used for splitboarding has been a niche part of the backcountry snowboard community for many years, but has recently been gaining traction in the guiding and recreational world. As innovation continues on the split-tech front, I am seeing and riding with more and more people making the switch. Last spring, Phantom Splitboard Bindings did a small batch release of an after market technology that aimed to make AT boots more purposed for snowboarders. The Phantom Link Lever might be the missing link to bring this small corner of the market more "mainstream" in our esoteric world. This winter, Phantom has a full production line of the Link Levers, and they have been in high demand.
I began touring on a split-tech system four winters ago and have witnessed the on-going growth and dialogue amongst riders intrigued by the benefits of the system. But I've also seen several barriers to riders looking at making the leap. Cost is one of the big ones, especially in context of what has been available until now. It is a huge "leap of faith" to buy a whole new binding and touring setup that is not compatible with anything other than your splitboard. Getting into this system requires purchasing a pair of AT boots, which is a daunting world on its own coming from the relative ease of the snowboard boot market (and wait, aren't comfortable soft boots supposed to be the best part?). Once you've acquired a pair of boots, you've got to immediately take the hacksaw, dremel, and drill bits to the plastic to make irreversible modifications. Then you can put them on and ride around and decide if you like the feel. Sounds like a feasible strategy, right?
The Phantom Link Levers are changing the game in a big way. Not only do they eliminate the latter half of the "leap of faith" described above, but they also completely changed the feel of the Atomic Backland Pro boot for snowboarding. I have experienced numerous advantagesin the last five months of splitboarding in this specific system. The level of commitment that used to be required to hack up a pair of boots to try out a split-AT system is gone, and a better product has emerged.
The Phantom Link Lever is an after market component that can be easily swapped with the stock ski/walk mode lever on any pair of Atomic Backland AT boots. All that's required is a simple change of screws. No dremels, no drill bits, no more folklore. The Link Lever has a similar flip mechanism to the stock lever. When the lever is up, the boot is in walk mode and has a huge range of motion (one of the many benefits of a touring boot with a tech toe). When the fun part is over and you're ready to do what you came for, flip the Link Lever into what would traditionally be "ski mode". Yes, you and your ski partners can now double check that everyone's boots are locked, bringing mixed groups together. This is where the Link Lever engineering shines: with a built-in spring inside the lever, the boot is locked in the rear position (much like a high back on a traditional snowboard binding), but flexes forward when you bend the ankle and knee to engage the toe-side edge.
At first glance, the spring lever seems straight forward, but there are several design features that add value to the performance. In "ski-mode" there is a small rubber bumper that for cushion when engaging the heel-side edge for a softer feel. When you flex forward in the ankle and engage the spring, the flex is progressive and consistent giving the dampening feel of a traditional snowboard boot. The spring mechanism provides the cushioned flex, and in combination with the rigid cuff and lower boot, you have all the support and response you want when you need it.
Prior to the Link Lever, boot modifications ran the spectrum based on how adventurous someone was feeling, to what their personal preference was. Modifications ranged from nothing, to full disassembly and sawing of the cuff at the pivot point, to the boot being in full walk mode the whole time. To each their own, but that certainly made it difficult for the apprehensive individual to navigate what to do. Phantom as has streamlined this process, and made for a relatively low commitment way to get into the system. The Link Levers are currently retailing for $200, which is not cheap, but at least you don't have to take a hacksaw to your $700 pair of AT boots.
Benefits of the Link Lever
-Simple, after-market component easily swapped in and out
-No destruction (and thus warranty forfeit) of an expensive AT boot
-Consistent and repeatable feel for riders to compare across the community
-Easy to flip between ride and walk mode
-Progressive flex and tension in the spring
-Dampening feel on both heel and toe edge turns in the boot
-Three different spring tensions for rider preference and size
-Fully functional Atomic Backland AT boot for other uses (imagine that, skiing!)
The Link Lever is only compatible with the Atomic Backland AT boot (there are numerous models for this year), and this boot has proven to have numerous qualities that make it stand out amongst other boots that AT-splitters have used in the past. I'm on the Atomic Backland Pro and it is by far one of the most comfortable boots I've spent days in. Last year, I was testing the Link Lever on an old pair of Backland Carbons and I personally don't recommend this boot as it is stiffer than necessary and harder to fit.
Benefits of the Atomic Backland Pro
-lightweight and fully functional AT boot (1102 grams)
-Single cuff buckle and compression strap with a lower boot BOA system – secure fit
-The whole shell can be heat molded – in addition to the liner (this is such a nice feature to get a quality fit out of the shop)
-Comfortable liner
-Simple gaiter system to add moisture protection
-Cuff range for touring is 74 degrees (plus the "friction-less" pivot that Atomic markets is awesome)
-Relatively soft AT boot which makes the feel closer to a snowboard boot, but without lacking the support and rigidity you're looking for if you're considering the switch.
-One boot can splitboard, ride your resort board, and ski!
Potential drawbacks of the Backland + Link Lever
-Lightweight boot – I have yet to discover how everything will hold up over many seasons of use. The boot is flexing in a way that it wasn't necessarily designed to.
-Field repair possibilities. The BOA tensioning system is hard to field repair if it blows. If the Link Lever fails, ski straps? Extra Link Lever in the repair kit?
-Stock liner is thin – I could see this being problematic on a cold weather expedition
I think it's worth thinking critically about the potential fail points of the system with these two components of the Link Lever and Backland AT Boot. I have not experienced anything serious at this point, but it does cause me to think about what I carry in a field repair kit, because these two elements are so critical to movement in the mountains.
How the Link Lever system could be more versatile
-A way to lock the spring in ride mode (similar to a stock ski/walk lever) for split skiing rigidity
-Simple field repair kit specific to the Link Lever
After several months of touring on this system, I would highly recommend the Phantom Link Lever + Atomic Backland AT boot for the split-tech curious individual. I have tested this system through long-spring splitboard mountaineering missions, shorter mid-winter powder laps, and on my solid board in the ski area and all its awful conditions. I've even utilized the boot to its full potential, having the stock ski mode levers back in and decided to learn to ski. Slippery slope? Maybe, but let's be real we're all just sliding on snow and innovation is a really cool thing.
Shop for Phantom Link Levers here.
Shop for Atomic Backland Pro boots.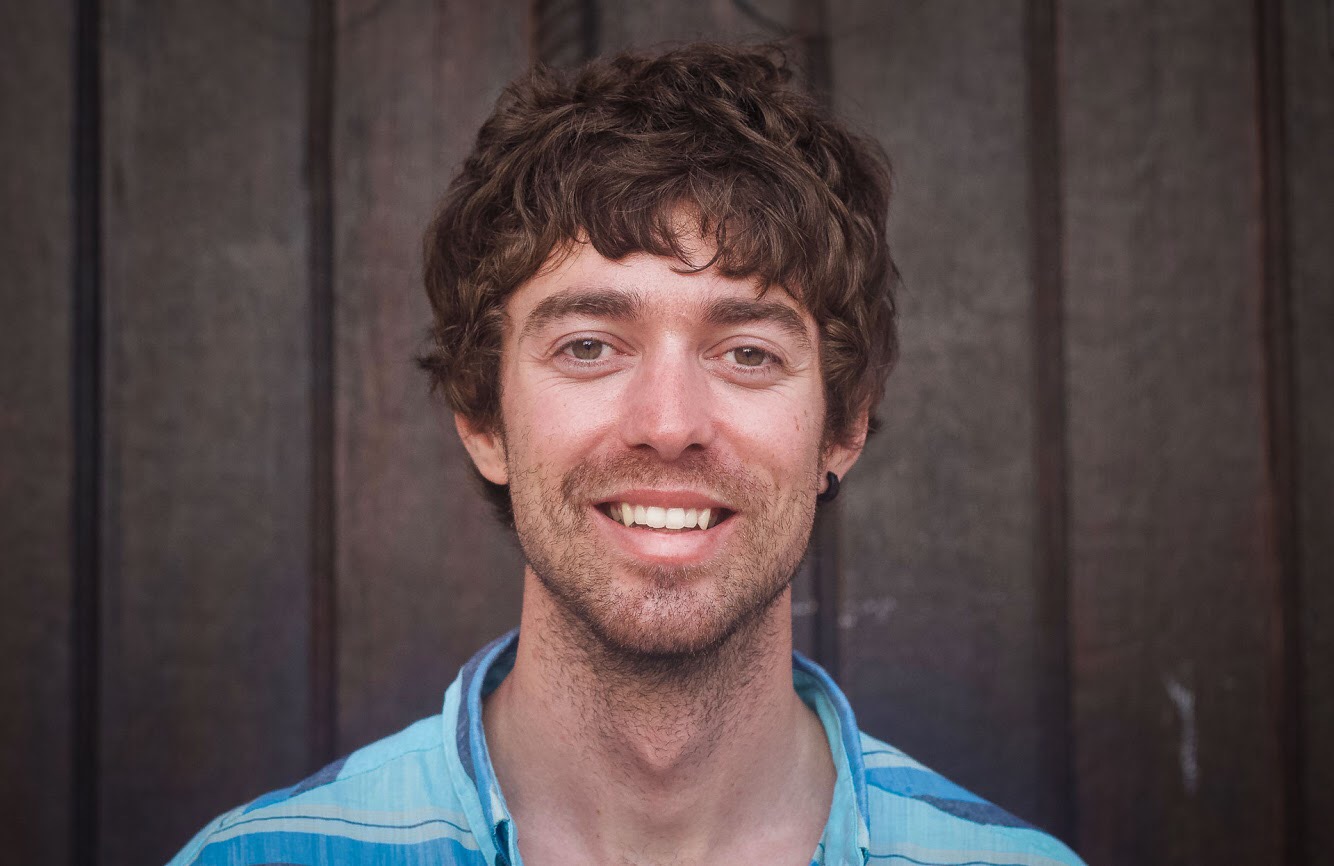 Jonathan Cooper ("Coop") grew up in the Pacific Northwest and has been playing in the mountains since he was a teen. This was about the same time he made the fateful decision to strap a snowboard to his feet, which has led to a lifelong pursuit of powdery turns. Professionally speaking, he has been working as a ski guide, avalanche educator, and in emergency medicine for over a decade. During the winter months he can be found chasing snow, and passing on his passion for education and the backcountry through teaching avalanche courses for numerous providers in southwest Colorado, and the Pacific Northwest. Similarly, his passion for wilderness medicine has led him to teach for Desert Mountain Medicine all over the West. If you're interested, you can find a course through Mountain Trip and Mountain West Rescue. In the end, all of this experience has merely been training for his contributions to the almighty WildSnow.com.