WildSnow is a strong advocate of using 2-way radios to enhance safety while backcountry skiing. BC Link radios are tried and true, and as the winter season approaches, I like to remind myself of how important communication is in the backcountry.
As a young, and aspiring avalanche educator (currently an AIARE Level 1 instructor) I am constantly thinking about how people acquire and use information regarding avalanches and how it impacts group and individual safety, and decision-making. Communication always tends to rise to the top. Whether that is communication the night before a tour, throughout the day as various conditions present themselves, or while in the thick of a high consequence terrain. How do we maximize our communication in an activity that is founded on freedom and non-verbal expression?
At the risk of getting too existential and wordy around the fundamentals of communicating in groups of varying dynamics, I at least want to fuel a conversation. Those of us who have the fortune of being able to learn from other people's mistakes in the backcountry must utilize the opportunity as a means of furthering our own safety and the people we choose to recreate with.
It's far too easy to exploit accident reports and say, "Well, it sounds like poor communication was the problem, and I'll never do that."
I'll absolutely admit that I've been in several situations where communication in the group was poor or inconsistent, and we may have lucked out with conditions. I am very in tune with the visceral feeling (specifically a bad one) of when group dynamics are off and I am not able to voice my concerns.
Maybe I'm hyper-aware because I have been working with Outward Bound and teaching the importance of communication with groups on multi-week expeditions. I notice myself "over-communicating" when I am with an unfamiliar group of people (I may be doing that now!). This could be an attempt to gauge where everyone is at, or to be a voice that other people will be empowered to speak from. I am not an expert, or always good at it, but that is a lifelong journey.
So how do we apply "effective communication" in a practical sense? Well, we decide to ski with people we know are easy and enjoyable to work and make decisions with in our "normal" lives. Informal conversations can be an indicator for how real decision-making and communication will go in avalanche terrain. How are individuals talking about the mountains, or specific objectives? Go with your gut if someone's perspective is putting you off, and make that assessment prior to being involved in real consequence terrain.
Some of this may seem basic, but I like to remind myself of this all the time. It can be far too easy to fall victim to the excitement of a moment, or the prospect of skiing a dreamy line with loose acquaintances who you know get after it.
The last two winters I have been living in Telluride, Colorado and I have noticed a lot of these decisions becoming largely present in my time in the backcountry. Focusing on group dynamics more has been a result of leaving my core group of partners in the Pacific Northwest, entering into an entirely different snowpack, and being constantly surrounded and tempted by some of the most inspiring terrain I have ever seen. Finding partners and establishing norms in a new group requires work, and is often put on the back burner when other factors are at play such as: keeping up with a group, appearing knowledgeable, gaining experience, and having the best gear. Communication can seem like a low priority in a tour, but alas it is the foundation for true success, and not just dumb luck.
The backcountry around Telluride, as with most places, is becoming increasingly crowded (and I am a contributor to that). There is a lot of talk around how the backcountry should be managed, if at all, in order to promote user safety. Again, I am not an expert on this, but do have my own observations, and this is where two-way communication can be a useful tool. The issue in the Bear Creek Drainage bordering the resort is not necessarily poor communication within the group, but lack of communication between user parties.
The Telluride Mountain Club began an initiative in conjunction with BCA to get more radios into users' hands by offering discounts to members for BC Link set-ups. They have identified that the three steps to get this to be more effective are to:
1) get everyone using radios
2) establish a common channel
3) develop a common language around communication.
This is a place to start, and I look forward to seeing how this will impact accidents in the future. One example of a recent incident in the Bear Creek drainage that may have been mitigated with more accessible communication tools is this. I hope to strike a balance by sharing this, as to not exploit the situation. I know a couple of the people involved in this, but not the author personally. This encounter seems to be more and more common, and I am truly thankful the results are not more tragic. I also want to thank the author for sharing this situation, as it serves as a learning opportunity for the community at large. There are obviously other factors than just the lack of 2-way radios for all parties involved, but it does seem to be a central point.
The BC Link is an excellent tool for touring, straight up. The mic, push to talk button, and channel/power dial is housed in a small compartment that attaches to the battery pack, antennae, and channel programmer with a long coiled cord. This allows the microphone compartment to store conveniently on your pack strap, while the rest is tucked out of the way in your pack. This design really addressed the problem of keeping the tool convenient, so that it is actually used. Our previous BC Link review goes into more details on the radio's other features.
When I use a more common 2-way radio, like a handheld Motorola (which work well), I find myself having to either constantly move it from pocket to pocket as I change layers, or it stays stuffed in my pack because I don't want to take the time get it out. Convenience dictates usefulness, and BCA is doing a superb job at making this tool user friendly.
I do sometimes gripe about the bulkiness of the BC Link, especially when I am overwhelmed by how much stuff I end up bringing. When this gripe comes to the surface, I will always take a moment and remember that the ability to communicate effectively is the foundation of a safe and successful day in the mountains. It's always worth the weight.
The BC Link is not only useful for the lift accessed backcountry terrain that sees a large amount of user groups. We used them on a trip to the remote Monarch Icefield where we were actually surprised to run into another group. I remember I remember a specific moment while I was attempting to tetris 75lbs of gear into my pack
I was attempting to tetris 75lbs of gear into my pack for this two-week trip and I did not want to put another darn thing in my backpack, of course that thing was a radio. I said to myself, "well it's going to suck a lot worse to not be able to talk to each other out there", and in that same moment the radio went into my pack.
BCA has made a few quality documents that help to provide a baseline set of rules for using 2-way radios in the backcountry. I think these can be applied to the Bear Creek situation, as well as ANY time you're out with friends. Have a read here.
All in all, as we ramp up for another winter of fun in the mountains, take the time to think about how you yourself, and the community at large can be safer out there. I would love to hear your thoughts, opinions, or ways that you have improved your communication in the backcountry.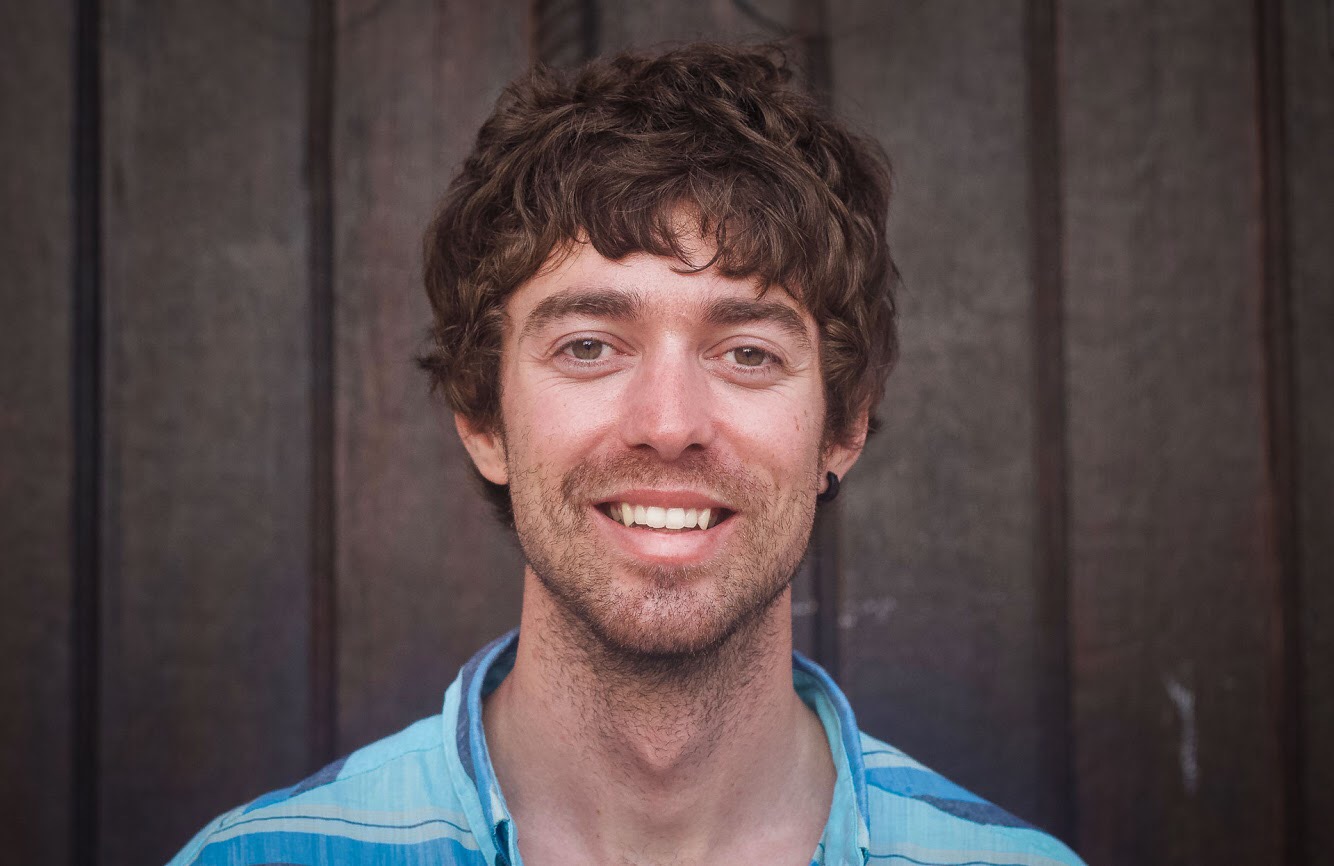 Jonathan Cooper ("Coop") grew up in the Pacific Northwest and has been playing in the mountains since he was a teen. This was about the same time he made the fateful decision to strap a snowboard to his feet, which has led to a lifelong pursuit of powdery turns. Professionally speaking, he has been working as a ski guide, avalanche educator, and in emergency medicine for over a decade. During the winter months he can be found chasing snow, and passing on his passion for education and the backcountry through teaching avalanche courses for numerous providers in southwest Colorado, and the Pacific Northwest. Similarly, his passion for wilderness medicine has led him to teach for Desert Mountain Medicine all over the West. If you're interested, you can find a course through Mountain Trip and Mountain West Rescue. In the end, all of this experience has merely been training for his contributions to the almighty WildSnow.com.