There came a time when our "shoveling and eating expedition" to Glacier Bay had to end, although during the last week of our trip we were never really sure if that was a possibility. We experienced some of the most intense weather of our lives, and we met it head on (from the inside of our dome of course). Between waking up multiple times a night to keep our tent from being buried, or finding 20 minutes of solace between frantic shoveling sessions, we were ready to leave Glacier Bay after 23 days. At least we thought we were. . .
Our food supply could have sustained us for another week or so with moderate rationing. There were still at least a week or two of skiable lines within close skinning distance of our basecamp. Our group dynamics were in a surprisingly enjoyable flow, and our skiing motivation was high.
When we woke up on Monday morning to clear skies and endless visibility after a week of blizzard conditions, feelings were bittersweet around camp. We were again reminded of the expanse of endless wilderness that surrounded us, along with thousands of vertical feet of skiing. The air was calm; the soft morning light painted the peaks in pastels, and the beauty was overwhelming.
Despite all of this, the first thing we did was put in a sat-phone call to Fly Drake
to let him know the weather was good enough to land. The next hour was a mix of frantic packing, knowing that the weather could shut down at a moment's notice, and taking personal time to revel at the beauty of our home of the last three weeks.
In my mind, I never allowed myself to fully commit to getting off the glacier on that day. That feeling was confirmed when a low-lying whiteout fog socked in our camp within an hour and a half of calling Drake. He had told us he was staged and ready to extract us, inevitably getting our hopes up. Unfortunately our enthusiasm was tempered by the extremely low visibility. We continued to pack, just at a slightly slower pace and with the very real possibility of remaining on the Riggs Glacier for another 10 days of on-shore flow.
We soon heard the distant buzz of Drake's Cessna ski plane and heard him circling over our camp several times. There was no way he was going to be able to touch down. No one needed to verbalize feelings on the situation. We were all slowly accepting the fact that we may not get the perfect weather window that Drake needed to carry out the delicate work of flying in these mountains. At one point, with a small sucker hole above us, Drake blasted out of the cloud and flew low over our camp seemingly taunting us about the clear weather everywhere else.
Regardless of our ability to get out, we seized the calm weather to uproot our dome tent and do our own extraction out of the now 10-foot deep hole we had been residing in. This was a big project in its own right with guy-lines and stakes anchored almost six feet deep into our original wall at the bottom of the crater. In order to minimize our impact on Drake's landing zone, we decided to move the tent in line with our original location. This would allow the potential wind to help fill in our giant hole without adding significant depth to the 500-foot wind trough behind our pit. We had all hands on the tent and strategized the best way to make the move because even the slightest gust could catch our tent and take us all for a ride (a hilarious scenario we have played out many times over).
With the tent moved, we started the arduous task of filling in our crater. All of us were impressed with how much the surrounding glacier had risen over the past few weeks. It took all of us a couple of hours to turn our 20ft x 20ft x 10ft pit into a shallow bowl only 4ft deep. It was a true landscaping feat.
As we lessened our impact, the low-lying fog had been trending towards clearing with the sun higher in the sky. Our communication with Drake had kept us optimistic and by 1pm we had our weather window back. It was still hard to let ourselves slip into "smelling the barn" with nothing being certain until all of our gear and us were sitting on the tarmac in Haines. Once again we heard the distant buzz of the ski plane and only made visual contact just when he was touching down for a long approach on the glacier.
As cheesy as it sounds, it was definitely surreal to see him hop out of the plane. Drake is a crusty man of little words at times, and this was no different despite our elated feelings. "I need three of you and some of the gear," he said, "Let's go now!"
Zach, Jason, and Cory loaded up and went out first. Louie and I made sure to hold onto enough food and fuel in case we were the ones to be stuck out there. When the three of them took off, it was quiet once again and we silently wondered if we would be able to get out. It would take well over an hour for Drake to make the round trip flight, unload gear, and re-fuel.
Louie and I organized the remaining gear and finished dismantling the dome. We continued to take in our surroundings as if we were to leave here for good. As we stacked gear we quickly realized that there was no way that we could fit all of our stuff into one flight out of here. A little over an hour later, Drake's plane buzzed around a distant peak and touched down. With two other people in the plane, we were confused as to what was going on but started to move things closer for loading. It turned out that a couple of other folks were coming in from Haines and could not land in a zone that they had intended to due to wind and difficult landing conditions. They were going to set up in our spot for the time being, so we swapped "hellos" and did the gear shuffle. This ended up working out in our favor because they had a couple more loads coming out so Drake was able to leave some of our things and come back for them without making a special trip.
The flight out was as amazing as the way in and Louie and I noted several large natural avalanches, some of them near our previous ski runs. The mountains needed time to stabilize, and we were ready to get back home especially with another long stint of bad weather in the forecast.
Once we landed in Haines and each of us hopped out of the plane we were acutely aware of how different the concrete felt – one element of the ever-present transition out of our existential glacier experience. Jason, Cory, and Zach were already wearing jeans and shoes and text messages and voicemails were already flowing in heavily.
We packed up and jammed out to the ferry in order to get half of the group on their flights the following day. Transitions are strange and the pace of life had already increased significantly. We were graced with a beautiful sunset from the ferry on the peaks south of Glacier Bay.
Unbeknownst to us, a few of our girlfriends had been scheming and planning to surprise us in Juneau. We arrived late to our friend Hannah's house in town to the words "Welcome Home" written on a few pairs of butt cheeks behind a closed garage door. The existential experience continued, and we spent the rest of the evening learning how our late arrival had had more impact than we thought. Nice one girls!!!
Our time in Glacier Bay is over for now, but the experience, knowledge gained, and psychological effects remain as prevalent as ever.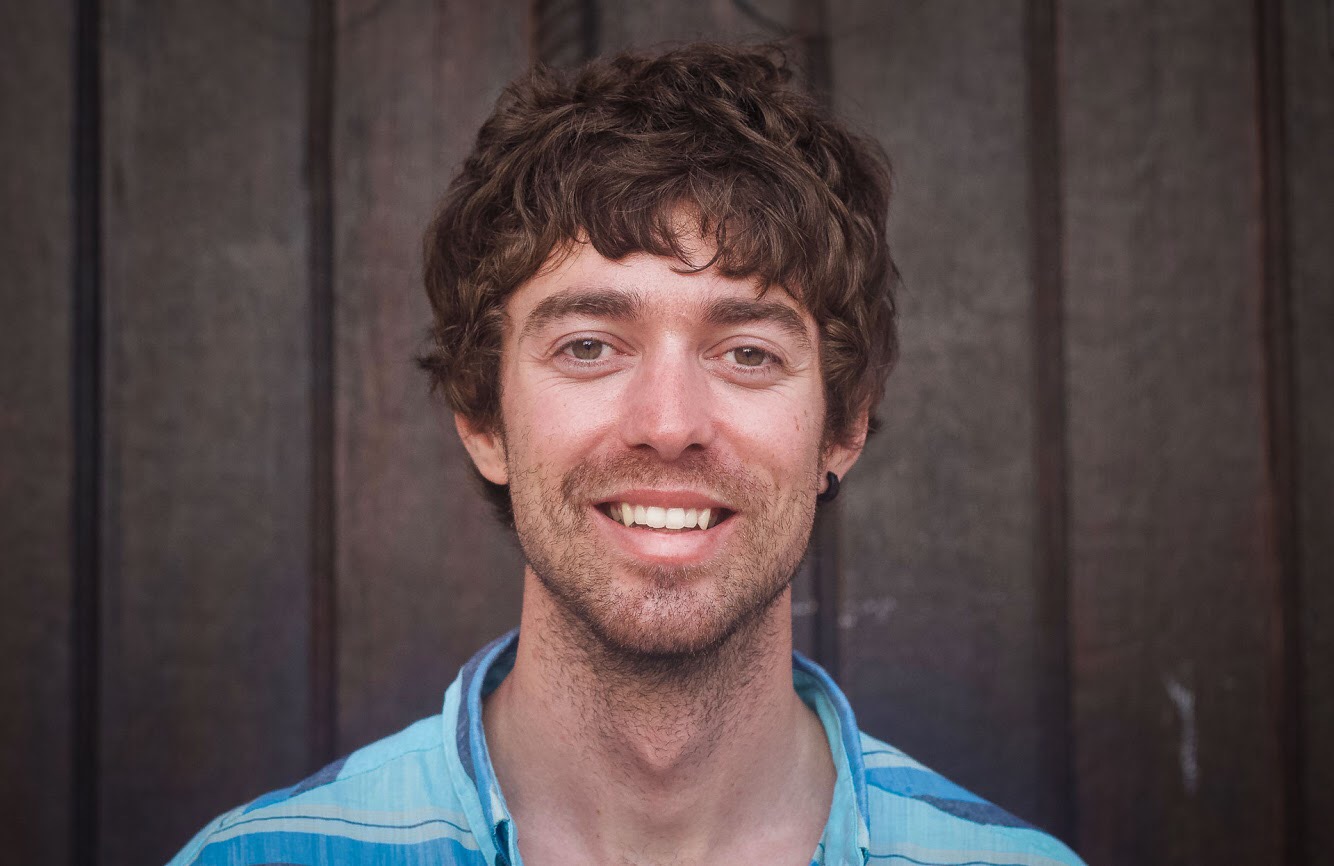 Jonathan Cooper ("Coop") grew up in the Pacific Northwest and has been playing in the mountains since he was a teen. This was about the same time he made the fateful decision to strap a snowboard to his feet, which has led to a lifelong pursuit of powdery turns. Professionally speaking, he has been working as a ski guide, avalanche educator, and in emergency medicine for over a decade. During the winter months he can be found chasing snow, and passing on his passion for education and the backcountry through teaching avalanche courses for numerous providers in southwest Colorado, and the Pacific Northwest. Similarly, his passion for wilderness medicine has led him to teach for Desert Mountain Medicine all over the West. If you're interested, you can find a course through Mountain Trip and Mountain West Rescue. In the end, all of this experience has merely been training for his contributions to the almighty WildSnow.com.