Mt. Yotei has undeniable appeal to any visitor to the Niseko area during all seasons, even more so to a skier in the middle of winter. With skiable lines on all aspects, and a close proximity to town, it's an obvious place to spend time touring and exploring.
The day we drove from Sapporo to Niseko was as clear as they get, and as we dropped out of the mountains and into the surrounding farm land we were greeted by Mt. Yotei (1,898 m) which, by far, dominates the surrounding landscape. Sleep deprivation and jet lag at that point didn't stop Henry and I from looking at each other and proclaiming, "We should ski that!" I suppose that's when the irresistible allure of Mt. Yotei-Zan started.
Fortunately for us there was high pressure in the forecast for several days (not usually what you want when you come to go powder skiing in Japan), so we suppressed the inner powder fiends and began to acquire the necessary knowledge to ski Mt. Yotei. We were able to link up with a friend of Louie's who gave us valuable information on the quickest and best route to ski at the time. We decided to head up the south side of the mountain from the Makkari trailhead because it is the shortest and most direct route to the crater rim. The caveat was — all of the sunny weather, wind, and freezing temps at night were going to make the surface conditions on the south side vary significantly and likely be an unpleasant ascent. However there was the option to ski down another aspect which had potential for better snow.
We left the Aspara Lodge around 6:30 am (alpine start when you're 10 minutes from the trail), and naturally took many wrong turns on unfamiliar Japanese roads trying to find the trailhead. Thankfully the destination was in plain sight and we were able to get back on track without too many shenanigans. Once at the parking lot we were skinning by 7:15 on frozen sun crust through the forest, each of us commenting on how "delightful" it was to be crunching through the woods in Japan.
It didn't take long to start gaining elevation, which provided us with ever-improving vistas of the surrounding mountains, including Niseko Annupuri and Mt. Shiribetsu. Snow conditions changed from frozen crust to preserved powder and eventually frozen sastrugi as we gained the upper exposed ridges. Within three hours we were about 600 vertical feet from the crater rim when the conditions became increasingly unpleasant for skinning. We battled up the next couple hundred feet of icy side-hilling while trying to keep the humor alive. As much as we had expected that a ski trip to Japan was only going to consist of waist deep skin tracks through low density powder, that was simply not the reality. After all we were on an exposed volcano, on an island, in the Pacific Ocean; we couldn't be surprised by what we were experiencing.
After our best efforts to keep the skins on, we decided to boot up the last 200 feet to the crater rim. We found ourselves kicking steps (and post-holing of course) through rime plastered bushes. Henry and I couldn't help but stop and bask in the hilarity of our situation. We've dealt with shwacking through slide alder in the spring, and kicking steps through frozen rime bulges, but the combination of the two was new, and indeed as heinous as you can imagine.
Within a few "character-building" foot steps we crested over the crater rim and were joined by a Japanese man from Tokyo. We laughed, got stoked, and shared a common gesture across cultures — a high five. The wind at the crater rim was howling and cold like it was fresh from the Siberian plains so we grabbed a few quick photos and transitioned to ride into the crater. With no one else in the crater we had a hard time judging distance, and found the ride to be significantly longer than anticipated.
Being at the center of the crater was a pretty surreal experience. Neither of us had skied into a volcano before, and were elated to be experiencing this in Japan. Our excitement was soon shared by many people as more and more skiers and snowboarders made their way to the crater rim and down into the center. At one point we counted over 30 people, who had all climbed up from different sides of the mountain. It was an international volcano party, with over a dozen nations represented. The excitement was infectious and we reveled in a common enjoyment of the mountains and what they mean for us as skiers and snowboarders.
With soft, rippable snow and 360 degrees of slopes to ride into the volcano, Henry and I were eager to get a few laps in before heading down the mountain. We skinned up and made two more very enjoyable runs back to the party of foreigners before planning our descent. We knew that we wanted to ski down the northwest face per recommendation of better snow and a more sustained line. Our only crux was the fact that our car was at the Makkari trailhead on the south side of the mountain. Without knowing the norms of hitchhiking in Japan and if we would be able to get a ride, we eventually settled on a plan to wing it, and made our way to the northwest face.
Mt. Yotei has an incredible amount of relief in relation to the surrounding landscape, which made the view of our ski down truly unique and picturesque. With endless kilometers of farmland and small towns we were becoming more aware of our presence in Japan. Skiing down and weaving around rime bulges up high, we enjoyed soft snow for the most part, and even managed to find untouched and preserved powder lower down on one of the many moraine-like ridges in the trees.
Despite being tempted by better snow and fewer tracks down low we were able to traverse back towards the trailhead without too much hassle. Once at the road we now had one final hurdle to jump before being on our way to the famous Makkari Onsen: how to get back to our car. After an hour of inquiries and realizing our car was not conveniently on the way, we managed to score a ride with a guided group of skiers from Slovenia. Arigato gozaimas!
Henry and I made haste in getting to the Onsen, as it was our first experience to one of these mythical Japanese bathhouses. Needless to say, for those of you who have had the fortune of visiting an Onsen, we were blown away. In my opinion, this has to be one of my favorite parts of the Japanese mountain culture. We de-robed, and soaked in the geo-thermal heated water made possible by the volcano we had just had the opportunity to explore. Our day came full circle.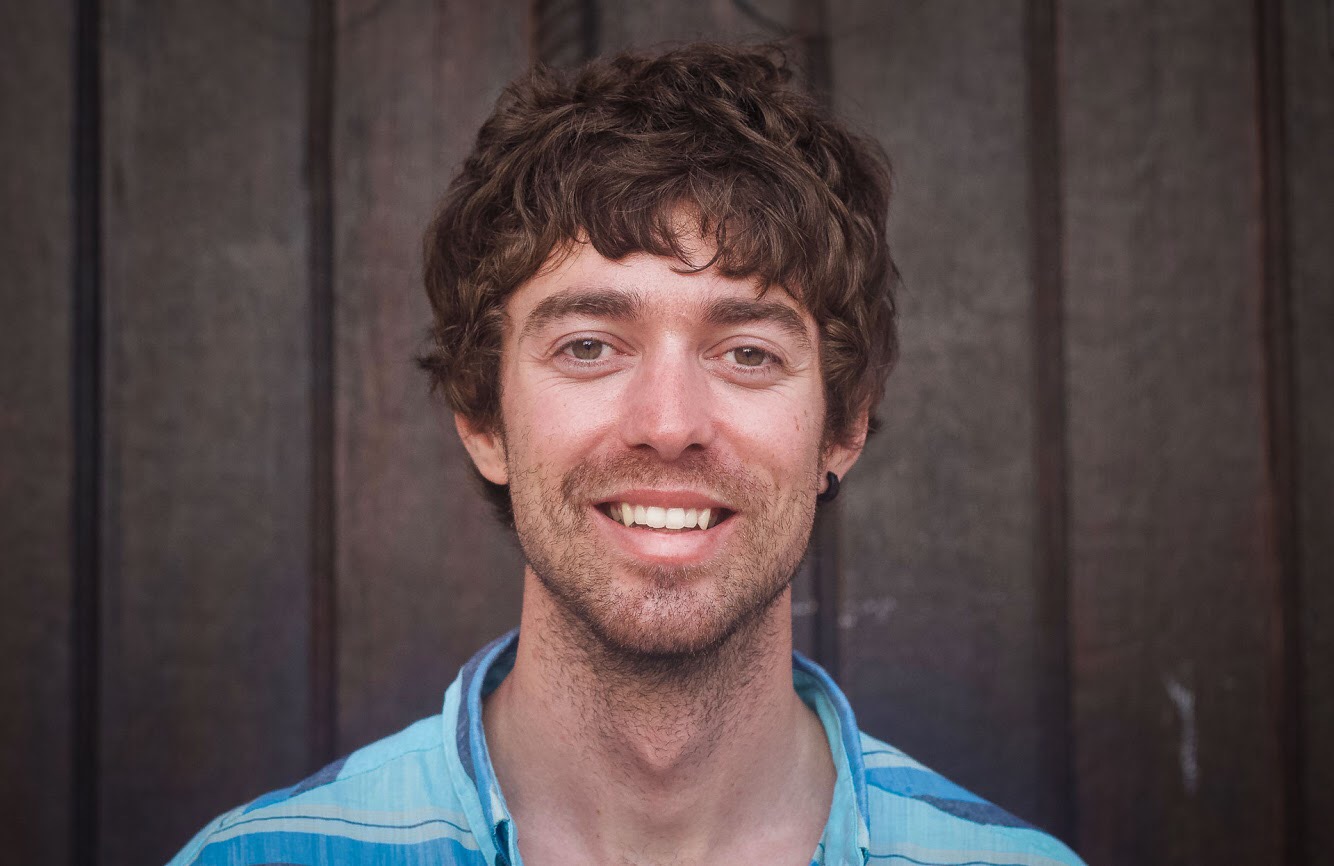 Jonathan Cooper ("Coop") grew up in the Pacific Northwest and has been playing in the mountains since he was a teen. This was about the same time he made the fateful decision to strap a snowboard to his feet, which has led to a lifelong pursuit of powdery turns. Professionally speaking, he has been working as a ski guide, avalanche educator, and in emergency medicine for over a decade. During the winter months he can be found chasing snow, and passing on his passion for education and the backcountry through teaching avalanche courses for numerous providers in southwest Colorado, and the Pacific Northwest. Similarly, his passion for wilderness medicine has led him to teach for Desert Mountain Medicine all over the West. If you're interested, you can find a course through Mountain Trip and Mountain West Rescue. In the end, all of this experience has merely been training for his contributions to the almighty WildSnow.com.