Photos: Zach Lovell
Note: While most writing on WildSnow is backcountry skiing related, we know many of our readers enjoy tales of alpinism as well. With hints of changing seasons in the air, our minds wander to future adventures in the mountains. We hope this post and its beautiful photos provide you with inspiration to chase after what you may have previously deemed unattainable in your life. It's there and life is short: get after it!
There I was, sulking in the back of my truck in Squamish this past fall with a sprained ankle. My phone rang and I sat up to answer it without a clue of what would come.
"Hey bud, what are you doing in November?"
I, in fact, had several ideas, but as usual no firm plans.
"What do you think of a mountaineering trip to Nepal to try some new-routing?"
Without hesitation or fully understanding what I was commiting to, I exclaimed, "Yep! I'm in!". The phone call ended, and I continued lying there with nervous excitement and endless questions.
I am very much an average alpinist with occasionally above-average ambitions and aspirations. When a call like this comes into your life from someone you trust and respect, it's nearly impossible to turn it down. Self-doubt is a powerful emotion, and one that can be crippling, motivating, and also humbling. The cycle of moving through these emotions would become a familiar journey over the next few months leading up to and engaging in this expedition.
After the initial excitement began to subside, I began to ask some real question about what we were thinking of getting into. I've never been to Nepal, my time at higher altitudes is limited, and I'm currently sitting here with a badly sprained ankle. Am I going to be strong enough for something like this? Is this going to be above my pay-grade?
Fortunately, the other two expedition members, Japhy Dhungana and Zach Lovell are humble, experienced individuals with bottomless reserves of psych and excitement. I've realized over the years of various trips into the mountains, both big and small, that group dynamics and relationships are the foundations of success and failure. Mountain skills are critical, but the ability for people to function in environments riddled with stress and objective hazard comes down to communication and a control over ego.
The mountain community in this world is a tight-knit group. As many of us are aware, our tribe experienced some tragic blows this fall. The accidents and circumstances had a profound personal effect on me, which promoted some serious introspection and challenging head-spaces to function in. Amongst these trials, inspiration also flowed heavily. My brief friendship with Hayden Kennedy: finally experiencing the ultimate mountain culture that I've dreamed about for so long.
The high Makalu-Barun Valley is lined with towering walls consisting of some form of granitic rock with the most interesting features I've seen. A mix of buttresses and overhanging Sharma style sport climbing walls kept of captivating at our moderate walking pace. Our hope of finding the next "Yosemite of the Himalaya" was thwarted by the reality of highly vegetated rock and choss.
I have never been a part of any new-routing, and this experience has given me a profound level of appreciation for all of the pioneers of rock routes in the Pacific Northwest, or any other climbing mecca that is constantly threatened by the local flora.
Despite an initial hit to our psyche, we turned our attention to the mid-elevation alpine peaks and the unending beauty of the backbone of the world. We knew that this time of year in this location would not necessarily be the time for high alpine routes with a lot of snow travel, as relatively shallow faceted snow would be uninspiring and potentially dangerous.
Our collective head spaces were critical of decision-making. We wanted to ensure that our margin of safety was high and our hazard exposure was managed as much as possible. We were not willing to hang it out there too far for both ourselves and our friends and family.
We had a total of 12 days in the Makalu-Barun Valley, and after walking all the way up to Makalu Basecamp for some "free acclimatizing" at 5100 meters, we met with our porter crew and the rest of our gear. We settled in to a basecamp lower in the valley at Yangle Kharka positioned below an unclimbed peak that topped out around 5400m. We had spotted this peak with an attractive looking rock buttress on day five of our approach, and it turned out to be the most interesting objective for our situation.
After asking locals whether or not anyone had climbed the peak, or what the approach to the base was like, we decided to carry some loads up into the high basin to get a closer look. Fortunately we avoided a 1000m rhododendron bushwhack (like slide alder only much worse), by hiring a teenage kid to show us the seasonal trail used by local fungus harvesters. We were grateful for this beta, and his help in carrying a load.
Upon closer inspection, the rock was well featured and looked to be fairly solid, which is all relative in the alpine in the Himalaya. We established around 200 meters of the route before returning to the ground and ultimately back to the valley.
The next day we returned to continue up to the top of the formation. We encountered mostly rock with a handful of mixed snow and ice pitches. We chose to bivy for one night on a chopped out snow ledge and the following morning topped out on the formation before rappelling back to the ground.
Throughout the climbing, we had sweeping views of nearby 5000-6000 meter peaks and Kanchenjunga (8586m) in the distance. We decided to name the route the "Lung-Ta Buttress" after the Tibetan Wind Horse that is featured on most Tibetan prayer flags. This experience provided a truly inspiring location to be on such a physical, mental and emotional journey.
With about 5 days left before we absolutely had to make our way back to Kathmandu, we set out to go back up the valley. We had previously noted some walls that looked promising for single and multi-pitch route development. The weather was beginning to change and north-facing ice routes were also continuing to fill in.
We spent time working on routes right off the valley floor, which resulted in moderate success. Again, the rock was heavily vegetated and at times chossy. We lowered our expectations and settled in for sub-alpine cragging with the beauty of towering 7000m peaks surrounding us. We enjoyed the company of each other, our porter crew, and locals that would occasionally pass through our camp as they retreated to the lowlands for the winter.
I have spent time reflecting on this experience and all that it has provided. We may not have climbed anything that will land us on the cover of Alpinist or Rock and Ice, but we accomplished the goal of real adventure and camaraderie. I am forever grateful for the support of so many people in my life, and for climbing partners that were able to move through this terrain with skill and grace. I look forward to returning to the Himalaya with a greater understanding and skillset, and mostly for the beautiful people of Nepal who welcomed us into their homes with such generosity, smiles, and open arms.
Thanks to LaSportiva for providing the G5 mountaineering boots and to Patagonia for the Grade 7 parka. Both were critical the success and comfort of the trip.
Shop for La Sportiva mountaineering boots here.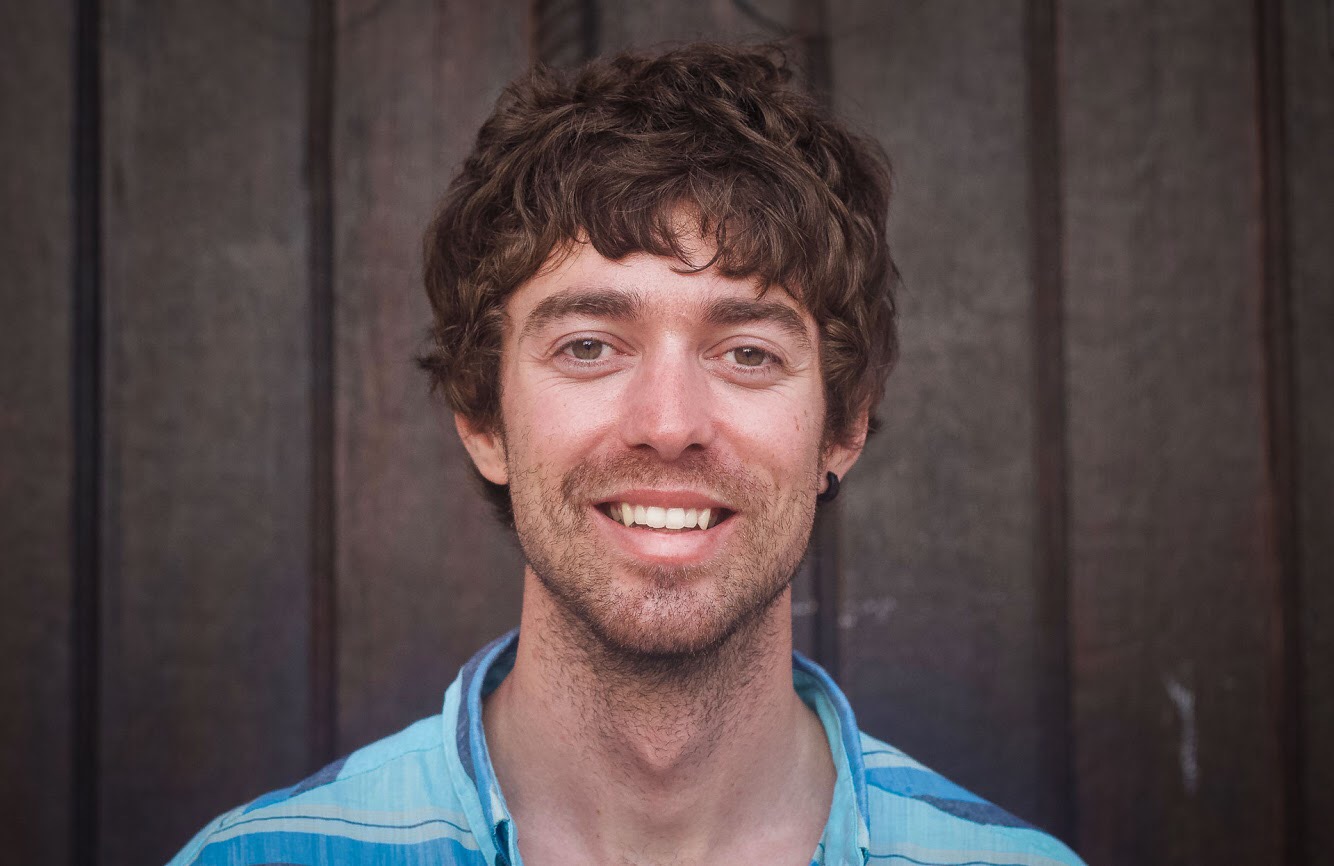 Jonathan Cooper ("Coop") grew up in the Pacific Northwest and has been playing in the mountains since he was a teen. This was about the same time he made the fateful decision to strap a snowboard to his feet, which has led to a lifelong pursuit of powdery turns. Professionally speaking, he has been working as a ski guide, avalanche educator, and in emergency medicine for over a decade. During the winter months he can be found chasing snow, and passing on his passion for education and the backcountry through teaching avalanche courses for numerous providers in southwest Colorado, and the Pacific Northwest. Similarly, his passion for wilderness medicine has led him to teach for Desert Mountain Medicine all over the West. If you're interested, you can find a course through Mountain Trip and Mountain West Rescue. In the end, all of this experience has merely been training for his contributions to the almighty WildSnow.com.