During our recent trip to South America, the canaletas of Cerro Arenas provided us with some of the longest and best runs during our travels. Before we headed back home to the U.S., we wanted to spend our last week exploring Cajon del Maipo, especially with the forecast of more sun and calm wind. There are several smaller valleys that feed into the main valley of Cajon del Maipo, although most with slightly harder access.
After dropping Lou 2 in Santiago we headed back up to Lo Valdes despite the prediction of rain for the next day. We were stopped on the road by someone who appeared to be fixing potholes and he asked for a road maintenance fee of few hundred pesos (about 50 cents), regardless of the fact that he had actually done very little to fix the road. After chatting with him, he offered us a place to stay in town for 3,000 pesos each (about 6 USD). With the promise of cheap accommodation, and his guitar serenading us well into the night, we decided to take him up on his offer.
There are a few hot springs in Cajon del Maipo, and a rainy day seemed like a perfect opportunity to check them out. We gathered vague information on some nearby ones called Baños Colina. We heard that they were "interesting" hot springs of muddy water, and despite our lack of access to a shower for the next week, we were intrigued. Unsure how far we would have to walk because of the snow, we grabbed several bottles of vino tinto and hit the ol' muddy road.
After an interesting night at Jose Manuel's place we woke up to blue skies and fresh snow in the hills. We had to make a decision on where to ski, and being the weekend, we knew that the road to Punta Arenas would not be plowed. This would normally not be a major consideration when you rent a car with 4-wheel drive, but our car had non functional 4×4 and incredibly bald rear tires. This sent us down the valley towards San Gabriel and up the Valle de Rio Yeso towards another set of springs called Termas El Plomo. The long flat valley had incredible promise based on our map and as we drove up the road we were in awe of the peaks shooting up on either side. Unfortunately with the recent snow and bald tires we were stopped short on the road before it reached a reservoir half way up the long road. We debated what to do and decided to leave the stuck car and skin up the road with no real idea of what lay around the corner.
Several cars more equipped than ours passed us along the road as we skinned up. We turned the corner to a north facing section of the road that had almost completely melted out, so we did what ambitious (and stubborn) ski mountaineers do, and we started road marching. We walked for a little over a kilometer until we got an even better view of the whole valley. Outstretched before us was a combination of spectacular peaks and another 14 kilometers of dirt road before we would reach any skiing. Our rental car was stuck just a few hundred meters before dirt; we were in limbo between bailing on skiing or walking the road for the entire day. Fortunately limbo didn't last long and we turned to an unsuspecting father and son who were out for a weekend adventure to the valley. We asked in broken Spanish if we could catch a ride down the road with all our ski gear. He was more than happy, but only had room for two, so Skyler and Korina stopped the next car and had success. We still had no idea what was down the road, but now we had rides and four more people along for an unknown adventure.
It didn't take long for us to realize that we were committing ourselves to getting dropped at the end of the road and walking all the back to our car, a grade-A self sandbag. Fortunately our new friends were more than stoked to go along for the adventure and we all shared laughs at the hilarity of our predicament. Once at the end of the road we were still a long ways from the skiing, so we decided that our only option was to bail on skiing and catch a ride back while we could. Snowballs were thrown and photos were taken and we were all enjoying the company of others in a new place.
We decided to head back up to Punta Arenas that night hopeful for a clear road after a warm day. Our plan was to camp near a small shelter that some locals built and spend our last few days of skiing in Chile from there. We still had some long valley tours to explore and, of course, more canaletas to get into. Once we arrived at the shelter we met four local Chilean skiers and climbers who built the place. Once again we reveled in sharing food and getting to know new people in a beautiful place; we are all constantly inspired by the people we meet down here.
The next day we headed up a long valley towards a classic tour of Cerro Union. The valley itself goes for over 20 km up to a few 5000 meter peaks–an amazing place to explore. There are only a small handful of places in the world you can ski with such high peaks surrounding you. On our way out we spotted a very enticing couloir on a nearby peak that beckoned to be explored in the following days.
On our final day of skiing we decided to go out to the same narrow couloir and see if we could measure our ski lengths up to the width of the chute. We ascended 600 meters to the top of the ridge, and as usual the scale here is hard to grasp. The couloir was definitely narrow but very manageable, and the angle topped out around 50 degrees. The stoke was high when we were able to get in a final run in such a beautiful place. We skinned back to the shelter satisfied and ready to transition out if the mountains.
Our friends from the night before showed up with plans to head down to Lo Valdes. Without a car and more gear than you can imagine (ie: haul bags, extra large North Face duffels, and huge backpacks), we were baffled as to their plan to do a mix of skiing and long muddy dirt walks down to town, which would have taken 4+ hours. We had a car just a couple hundred meters away in the parking lot, so we happily offered to give them a ride down to town where they could hitchhike, the least we could do for letting us enjoy their hut in the mountains. Skyler and Korina took off with the Chileans, while Louie and I enjoyed a final sunset on Punta Arenas right outside the door.
As we stood there we both agreed that we weren't ready to leave just yet. With a little influence of vino tinto, we joked and threw around ideas of a dawn patrol to climb and ski the third major couloir on Punta Arenas. Once the idea was out there, both of us knew we had to give it a shot, despite the 3 am wake up time in order for us to leave and get the rental car back to Santiago in time.
A few hours later we found ourselves in canaleta purgatory, booting up another 600 meters of steep snow completely by headlamp. Few things are more peaceful, and meditative then the glow of light reflecting off the snow and repeating the same motion over and over again. We didn't know when it would end and just planned on stopping when we hit the giant cliff at the top. We were quicker than we had anticipated, so we dug out a ledge and watched the night fade as we watched our final sunrise over the Andes mountains. Now we were ready to leave.
GPS:
Banos Morales -33.82354,-70.06233
Cerro Arenas summit -33.756133, -70.014100
Parking -33.79156, -70.022478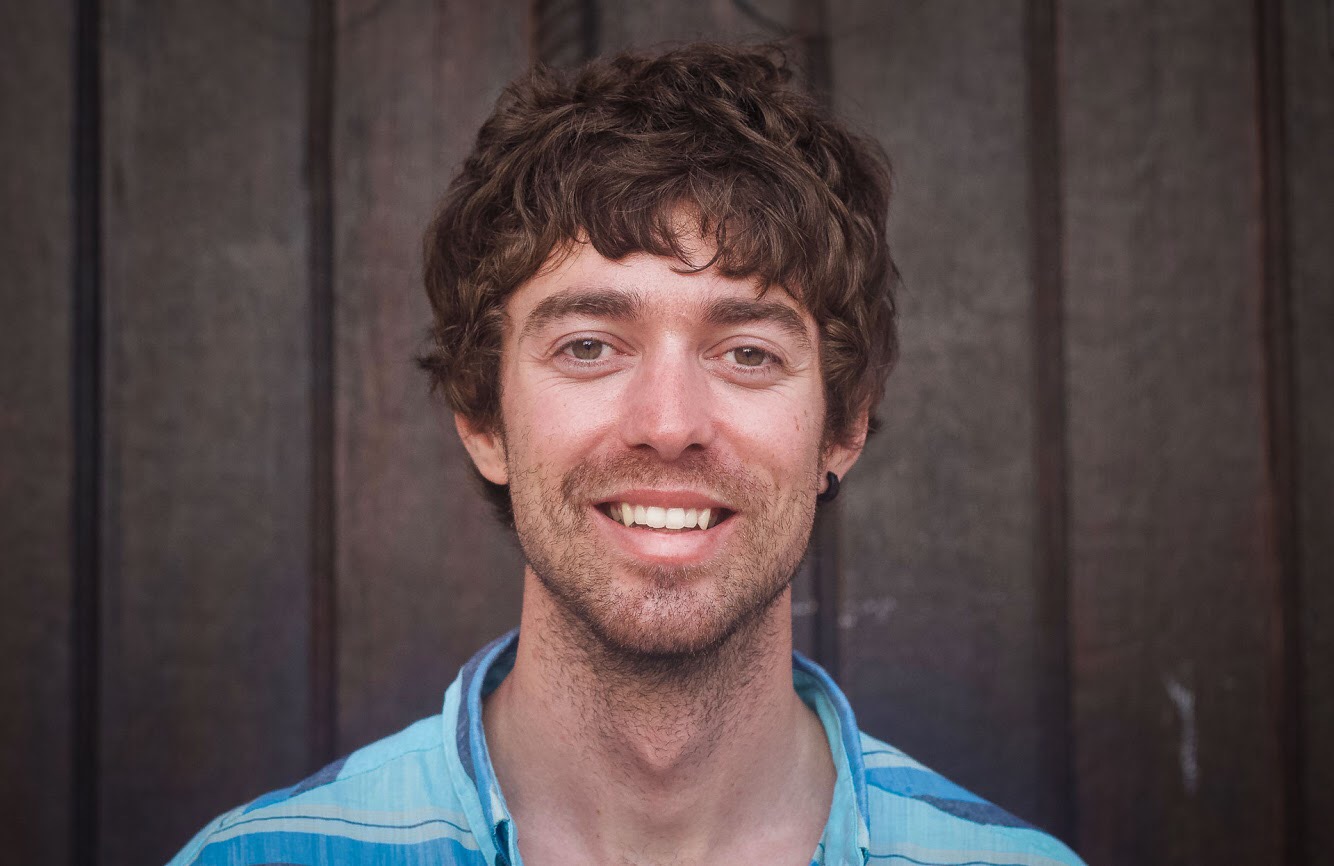 Jonathan Cooper ("Coop") grew up in the Pacific Northwest and has been playing in the mountains since he was a teen. This was about the same time he made the fateful decision to strap a snowboard to his feet, which has led to a lifelong pursuit of powdery turns. Professionally speaking, he has been working as a ski guide, avalanche educator, and in emergency medicine for over a decade. During the winter months he can be found chasing snow, and passing on his passion for education and the backcountry through teaching avalanche courses for numerous providers in southwest Colorado, and the Pacific Northwest. Similarly, his passion for wilderness medicine has led him to teach for Desert Mountain Medicine all over the West. If you're interested, you can find a course through Mountain Trip and Mountain West Rescue. In the end, all of this experience has merely been training for his contributions to the almighty WildSnow.com.