You and your partner have settled on skiing in avalanche terrain today. On your final descent of the day, you regroup at the top of the last pitch of consequential terrain – a 33 degree slope with a mid-pitch convex roll. You watch your partner descend and just past the convexity, the slope breaks taking your partner with it.
After assessing the scene and determining that it is safe to enter, there's only 1 person buried, you're going to wait to call for outside help, you turn your transceiver to search mode…
If you are utilizing the new Ortovox Diract Voice transceiver, there is a keen difference in what happens next. In addition to the standard LED screen that provides a distance number, and a directional arrow to lead you to the buried transceiver you also have an audio voice function that is providing additional information to help you in your search.
I had the opportunity to get a first look at two new transceivers from Ortovox, one of which is bringing in new tech to the avalanche rescue market, the Diract Voice. There are numerous features of these transceivers that stood out to me in the brief time I had to utilize them.
· Sleek and low-profile design
· Transceiver harness with easy access strap
· Simple and intuitive search mode mechanism
· Protected and multi-function ON/OFF button to prevent accidental mode switch
· Standby mode
· Voice guidance in search mode
I have not personally owned any of Ortovox's other transceiver models, but I have seen them and used them repeatedly in avalanche courses and at different guiding operations. Previous models haven't really stood out to me or captured my attention in a meaningful way. The new Diract and Diract Voice have a few design features that clearly make a big improvement on previous models. The low-profile design fits well in the harness, is comfortable to wear with your touring kit, and the access to the transceiver is simple and intuitive, even with large gloves on.
The search mode mechanism is large and has a clean and easy to use switch. The switch is either fully closed or fully open, making it easy to determine the mode that it is in. The Diract Voice also confirms this with an audio message "Search Mode". Again, this is an easy function to operate with large gloves, which is something I see newer users (and experienced ones) struggle with if they do not practice often.
One feature that I've seen a big change from Orotovox's previous models (in addition to the search mode switch) is the ON/OFF button. It is protected and tucked under the search mode switch on the back of the transceiver. The button is small and needs to be held for a couple of seconds to turn ON (something best done without a gloved hand at the beginning of the day). When you want to turn the transceiver off at the end of the day, you need to hold the button for a couple of seconds and then confirm that you want to turn off with the flagging button.
An additional feature that I think is worthy is the Standby Function. In the event of an avalanche, and you are not actively engaged in searching for a buried transceiver, but want to make sure your transceiver's signal is not interfering with the search, you can use Standby Mode. While transmitting, you can hold the flagging button for a moment, and confirm on the screen that you want to enter "Standby Mode". This will keep your beacon in the transmit setting, but temporarily suppress your signal so that it does not interfere with other searching devices. Standby mode will end after a period of time without movement (in the event you are caught in a secondary slide).
Finally, the voice guidance! This is the most unique added feature to the new line of transceivers from Ortovox. While in search mode, the transceiver will intermittently provide voice guidance to aid you in your search. The key here is that it will only key in during critical points in the search or when you are doing something incorrect. For example, if you are following a flux line, but in the opposite direction, the transceiver will tell you to, "stop, turn around".
At first, I thought this was a bit gimmicky, as all of the information was on the screen (call me old-school). But after running through a few practice scenarios, I started to see the value in this feature. Specifically, in some test runs where I closed my eyes (totally unrealistic), or where I kept my eyes up and off the screen, the voice function brought my attention to the buried transceiver. The key benefits of this I see in my short time using the device is the option to keep my eyes from being glued to the device and on to the avalanche debris pile (situational awareness!). Additionally, the voice function reaffirms what I am doing, which gives me another sensory input to stay focused on the task at hand. Of course, as with any new tech, more practice will truly show the benefits of this added feature.
Keep an eye out for more info on the new line of Ortovox transceivers!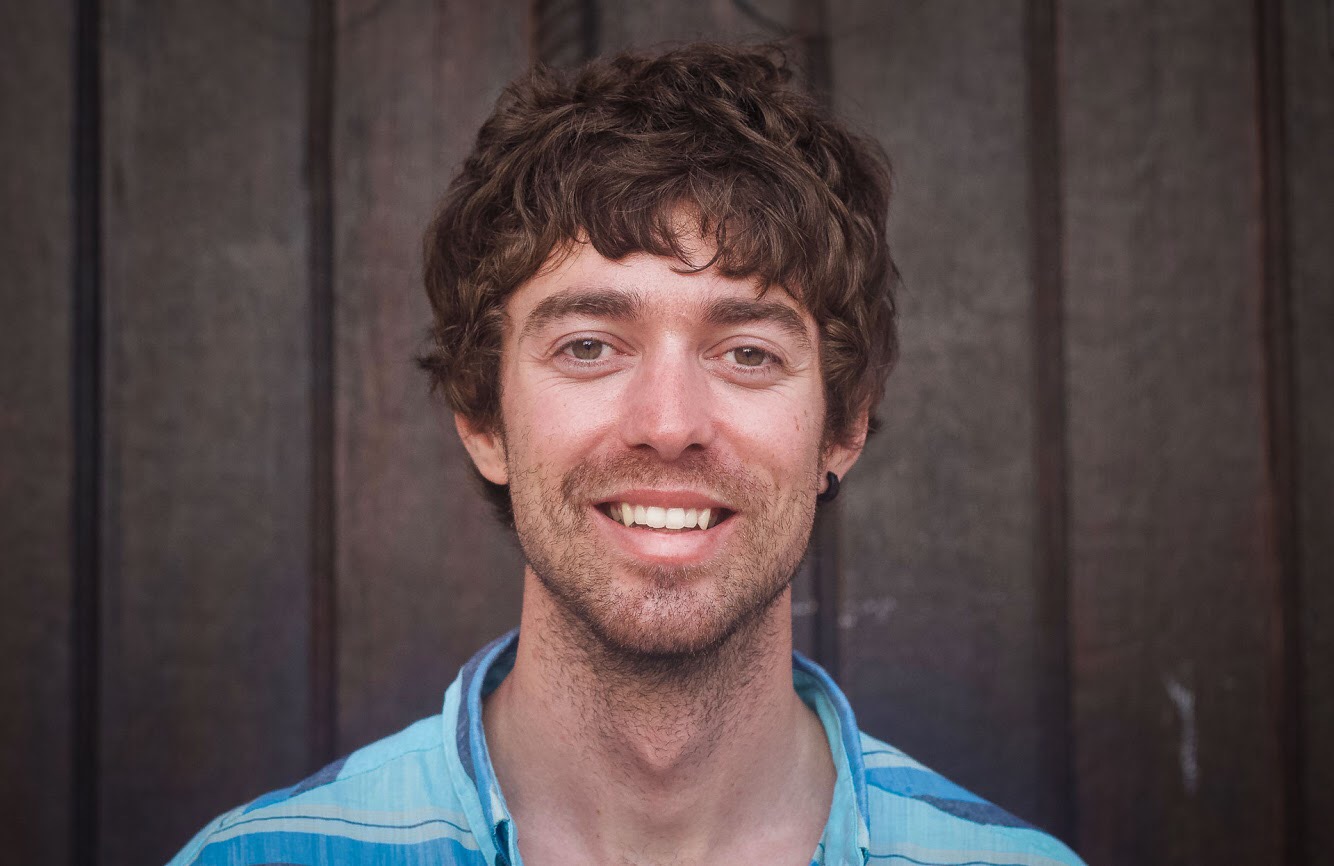 Jonathan Cooper ("Coop") grew up in the Pacific Northwest and has been playing in the mountains since he was a teen. This was about the same time he made the fateful decision to strap a snowboard to his feet, which has led to a lifelong pursuit of powdery turns. Professionally speaking, he has been working as a ski guide, avalanche educator, and in emergency medicine for over a decade. During the winter months he can be found chasing snow, and passing on his passion for education and the backcountry through teaching avalanche courses for numerous providers in southwest Colorado, and the Pacific Northwest. Similarly, his passion for wilderness medicine has led him to teach for Desert Mountain Medicine all over the West. If you're interested, you can find a course through Mountain Trip and Mountain West Rescue. In the end, all of this experience has merely been training for his contributions to the almighty WildSnow.com.